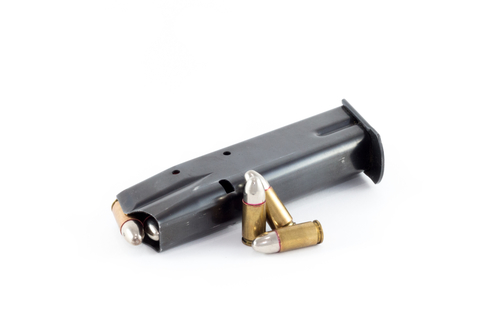 Just when you thought that gun control advocates couldn't get even more ridiculous, they come up with something new to make you shake your head about. First, it's opposition to bump stocks. Then, it's opposition to scary looking rifles (regardless of what the specs really are). Now, it's something completely different.
In the case of a proposed bill in New Jersey, the question about limitations on clip size may have reached the height of complete stupidity. A writer going by the name of Miguel gives us the details:
I will admit that I do not pay much attention to the Garden State's Gun Control initiatives because it is like trying to swim in a mental cesspool. Perhaps is why I might have missed S798 which proposed the following:

This bill revises the definition of "large capacity ammunition magazine" to reduce the number of rounds of ammunition a legal magazine may hold in this State.
Under current law, it is unlawful to own or possess an ammunition magazine that is capable of holding more than 15 rounds of ammunition.
This bill would reduce the maximum capacity of a legal ammunition magazine in New Jersey to five rounds.

And now that New Jersey got the blessing by a Federal Court to ban anything above 15 rounds, I would expect this bill to come back in 2019 and pass. Of course that would mean that they would have to do something about revolvers in 2020 because you cannot have one type of gun with no magazine, have  more rounds than the ones with magazines.
Now, we've had this discussion before. Limiting magazine capacity is simply a tactic to make anti-gunners feel better without actually doing anything of substance to reduce gun violence. All a determined shooter has to do is buy more clips to carry with him.
Simply put, our efforts are better put towards addressing the causes of gun violence instead of wasting time and money on a relative non-issue like limiting magazine size.