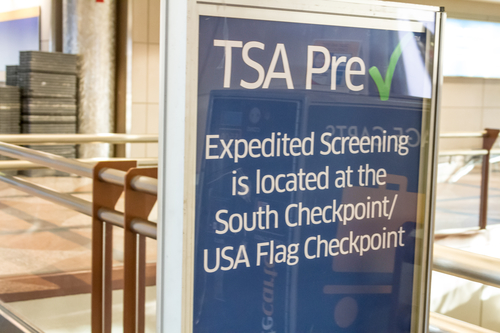 With all of the evidence about how utterly useless efforts at gun control are, you would think that anti-gunner folks would finally get the clue. But they don't, and that may be because they don't want to get the clue.
But, if you want more information that gun control efforts don't work, here is another story that will hopefully make this point clear to you. And, for you pro-gun folks reading this, this story may give you a chuckle.
The story comes out of Atlanta, and WSB-TV's website gives us the details:
Channel 2 Action News has learned that a man carried a gun through the TSA checkpoint at Atlanta's airport and carried it all the way through to his destination: Tokyo.

TSA confirmed the incident with ABC News, saying the man and his firearm made it through the checkpoint at Hartsfield-Jackson International Airport on Jan. 2 and he boarded Delta Flight DL295 to Tokyo Narita International Airport.

An airline source told ABC News that the owner of the gun informed airline workers of what happened "upon arrival" in Japan.

Delta confirmed to ABC News that upon the customer's disclosure, airline officials alerted TSA.

In a statement from TSA, the agency said:

"TSA has determined standard procedures were not followed and a passenger did in fact pass through a standard screening TSA checkpoint with a firearm at Hartsfield-Jackson Atlanta International Airport on January 2. TSA will hold those responsible appropriately accountable."
Now, in case anyone wants to try to justify this absolute failure on the part of the TSA by saying that they don't have enough people due to the government shutdown at the time of this writing (January 2019), the WSB-TV story lays that to rest, too:
TSA confirmed to ABC News that TSA had about 5% unscheduled absences on Jan. 2, 2019. The agency said that was the same amount of unscheduled absences as on Jan. 3, 2018, when no government shutdown was in place.
Yes, the TSA had the same amount of workers during the shutdown as when there was no shutdown. It's not a government shutdown issue. No, it's an issue that gun control simply doesn't work. Even if you have metal detectors.