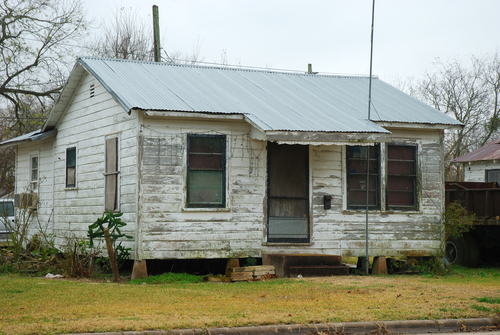 Anyone who has taken any time at all to rationally think about gun issues knows that making firearms available to your average citizen allows those citizens to be able to defend themselves from criminals.
But, if you're an anti-gunner, you are so driven by knee jerk emotion that you can't even begin to see that guns are an effective self-protection method for the average person, especially for those who are physically disabled. No, you're under the bizarre impression that criminals get their firearms through legal means, so making guns more expensive will prevent criminals from getting guns.
In truth, though, all that does is prevent the poor from being able to defend themselves. And, sadly, that is exactly what the Governor of New Jersey is seeking to do. Dan Zimmerman writes,
Under current law, applicants must pay $52.66 to be fingerprinted when applying for a New Jersey Firearm Purchaser ID card or a pistol permit. The permit application itself costs $5. (The handgun permit fee is $2.) Governor Phil Murphy wants to increase the application fee to sixty times the current amount (and have permits expire in four years).
Alexander Roubian give us more details:
A source close to the Murphy administration has confirmed with NJ2AS that he will be advocating to raise the cost of a firearm identification card to $300 and also raise the cost of a retired law enforcement conceal carry permit to $150. We expect this announcement to occur during his budget address Tuesday afternoon.

Governor Murphy has expressed support to raise the fees in the past. "It's hard to believe it's actually cheaper to get a permit to purchase a handgun, which is $2, than it is to get a dog license in practically any town in our state," Murphy said at a June 13, 2018, bill signing.

We reached out to Senate Democratic leadership and they decline to comment on speculation.

Historically fees and taxes have been used against minority communities of color to suppress their constitutional rights, such as voting and firearm ownership. Poll taxes were used to prevent minorities and people of color from voting, and laws banning certain types of firearms were enacted to prevent the poor and freed slaves from owning guns.
Both history and common sense are on our side and support the importance of Second Amendment rights, but anti-gunners don't care about logic (or the historical racism and oppressiveness of their policies). This is why we need to continue to fight for the right of everyone to own firearms.