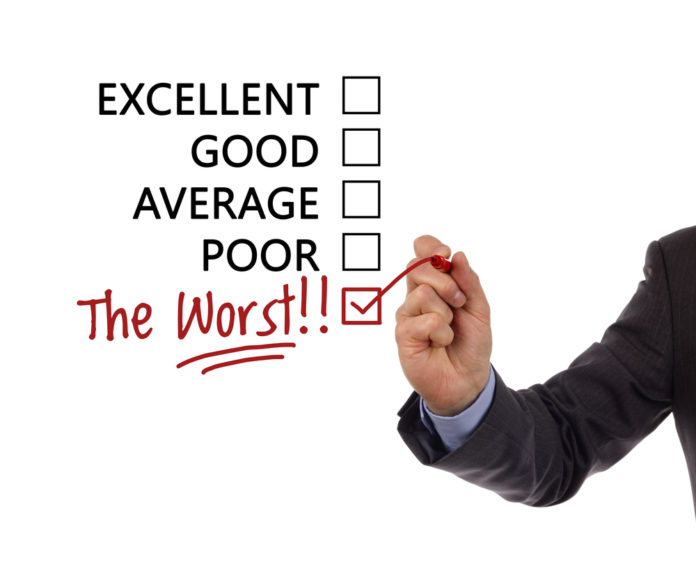 Once upon a time, advice columnists tried to give advice on subjects that they actually knew something about. Family issues, relationship issues, figuring out what you want to do with your life. But I don't recall Ann Landers ever giving advice on a subject that she didn't know about without telling you where she got that information and at least trying to provide good information.
We live in a different world, though, when it comes to advice columnists. They are apparently giving advice about subjects about which they have no clue. Or maybe it's just this one columnist.
A syndicated advice columnist named Amy Dickinson recently made some painfully stupid remarks about guns in her advice to a father who also made some painfully stupid remarks about guns. Dave Workman writes,
The question that ignited all of this was signed by "Dumbfounded Father." He wrote, "I discovered that my intelligent, hard-working, responsible 24-year-old daughter (who lives with me) is a gun owner! And it's not a normal gun, either — it is a 40-caliber semi-automatic, and she has hollow-point bullets to go with it."

Then dad added, "Amy, this is the kind of weapon a criminal would possess!"

He went on to explain that he gave his daughter three choices: Hand over her "weapon" to him, sell it or move out of his house.

"Dumbfounded" seems dumbstruck that "she says that I don't trust her, and is barely speaking to me."

The icing on this cake is Dickinson's response: "According to my research, possessing hollow-point bullets is illegal in 11 states; is it legal in your state to own this sort of exploding ammunition?"
You have to wonder kind of delusional world that both Dickinson and this man live in to think that a .40 caliber pistol is only owned by a criminal (I guess that puts many police departments in the criminal category) and that hollow points are "exploding ammunition" (I don't even think that I've seen that stupidity in Hollywood movies).
Unbelievable.
But realize that this is the kind of ignorance that we face when talking about guns with anti-gunners. These people don't know firearms, their specifications, or uses. Many have never even seen one in real life. But these panic-stricken pillars of ignorance think that they know the real truth about firearms.
Ridiculous.
This "advice columnist"'s "advice" just goes to show that we have many more people in the world to educate about guns because so many people are clueless.