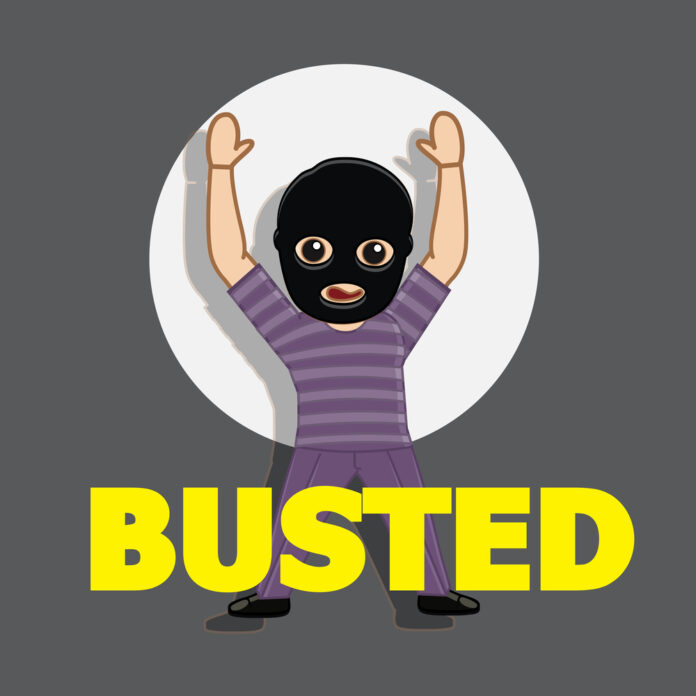 Question for you: If "law enforcement officers" don't hold themselves accountable to obey the law, then who does?
Answer: Apparently, nobody, as evidenced by what happened with the Tallahassee, Florida police department. What happened? Well, they decided to be preemptive about who to blame for gun violence by making a list of gun owners, which is illegal in Florida. And when that police department was busted for it? Nothing happened. Matt Agorist writes,
According to Florida state law, Statute 790.335, "no state governmental agency or local government, special district, or other political subdivision or official, agent, or employee of such state or other governmental entity or any other person, public or private, shall knowingly and willfully keep or cause to be kept any list, record, or registry of privately owned firearms or any list, record, or registry of the owners of those firearms." Government agencies found in violation of this law, who keep lists of firearms owners, are committing a felony, according to the legislation. Nevertheless, cops in Florida were caught doing just that.

A recent discovery by Ammoland.com, alleges that police in Florida are using information to compile these unlawful lists of gun owners in the state — a direct violation of Florida law. Moreover, despite getting caught red-handed, the Charlotte County State's Attorney's Office determined that the Charlotte County Sheriff's Department did not violate any laws in compiling the lists.
And to make this whole situation worse, the Tallahassee police department shares these lists with other police departments in the State of Florida such as North Port and Sarasota.
But maybe you're one of those people who thinks that you if you haven't done anything wrong, you have nothing to hide, but the law itself lays out clearly why this list building is illegal. Agorist writes,
Florida law lays this out clearly, specifically pointing out why these lists are illegal. Not only do they have the potential for abuse by law enforcement agencies but they also put gun owners at risk by making them targets of robbery.

"A list, record, or registry of legally owned firearms or law-abiding firearm owners is not a law enforcement tool and can become an instrument for profiling, harassing, or abusing law-abiding citizens based on their choice to own a firearm and exercise their Second Amendment right to keep and bear arms as guaranteed under the United States Constitution. Further, such a list, record, or registry has the potential to fall into the wrong hands and become a shopping list for thieves," the law states.

The law even states that such a list is not a good tool in the fight against terrorism.

Also, according to the law, those whose names end up on these illegal lists are entitled to redress which means everyone on those lists may come back and sue these departments and win.

According to the report, the list "glitch" is being blamed on poor programming and the IT company who maintains the FINDER system has since remedied this situation. While this may be a legitimate excuse, the Free Thought Project has spoken with gun store owners — who wish to remain anonymous — who were approached by law enforcement agencies in the past and asked to secretly turn over this information, knowing full well that it was illegal. They were even offered money. Our sources say they denied the offer.
Ah, yes, so an IT company is being blamed for law enforcement exploiting a glitch to break the law. Does anyone else see the problem with that logic? Maybe it has to do with the flagrant breaking of the law and multiple attempts to do so in other ways, too.
Frankly, it's no one else's business who has a firearm. The government doesn't need to know. Your next door neighbor doesn't need to know. Family living outside of your house doesn't need to know. It's your business, and any attempt to track this is an attempt to place blame before anything even happens. It is scapegoating law-abiding gun owners.
So, if you live in Florida, you should be jumping on law suits to get your law enforcement to comply with the law.