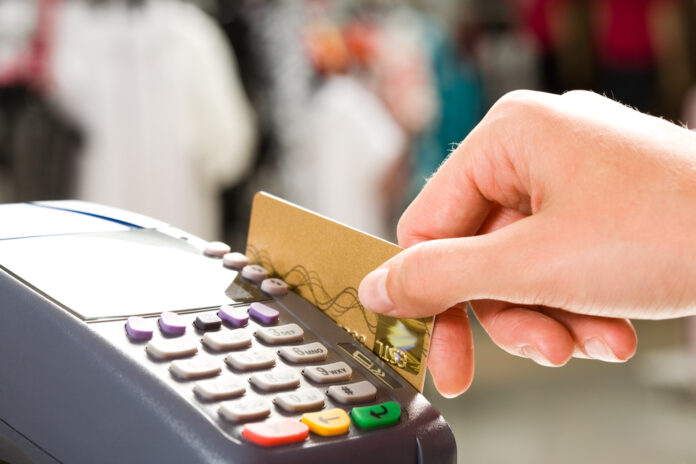 This shouldn't be any surprise to people concerned about government overreach and Big Tech's data gathering on U.S. citizens. This is exactly the kind of thing that Edward Snowden was warning people about.
Here's the deal: a Virginia Democrat, Jennifer Wexton, has proposed a bill which would use your credit card purchases to track your gun purchases, and history shows that this data will be used against you (hat tip to here for the lead). Noah Shepardson writes,
A new gun control bill calls for banks and credit card companies to track and provide transaction data to the feds on some firearm purchases as a way of tracking people who the government suspects might be planning mass shootings.

Rep. Jennifer Wexton's (D–Va.) "Gun Violence Prevention Through Financial Intelligence Act" would require the Financial Crimes Enforcement Network (FinCEN) to "request information from financial institutions for the purpose of developing an advisory about the identification and reporting of suspicious activity." The bill's aim is to identify a consistent purchasing pattern among people who buy firearms and firearm accessories in order to conduct "lone wolf acts of terror" and expose how the firearms market in the United States is exploited by would-be mass shooters.

"Banks, credit card companies, and retailers have unique insight into the behavior and purchasing patterns that can help identify and prevent mass shootings," Wexton explained in a statement. "The red flags are there—someone just needs to be paying attention."
Gun control advocates will ask what the problem is that gun owners will have with this kind of tracking. Shepardson continues,
Wexton's bill assumes it's possible to tell who is a threat based on tracking credit card activity. Unfortunately, government's past attempts to identify "red flags" by analyzing transaction data has resulted in, as Reason's Elizabeth Nolan Brown puts it, banks "cast[ing] as wide a net as possible," when deciding what activity gets reported. Banks fear the consequences of being accused of not doing enough to comply with reporting laws and requests. 
Because, you know, that's not ripe for abuse by any kind of overzealous government bureaucrat or totalitarian government, right? And aren't the people who would advocate this kind of tracking the same people accusing our current President of trying to implement a totalitarian regime? It seems that they haven't considered the unintended consequences of their proposal which is, sadly, typical for them.
If you're one of those people who think this kind of government program won't be abused, read what David Codrea writes,
Naturally, Everytown, that never saw an infringement it didn't try to ram down gun owners' throats, is all on board with the idea. And just as naturally, interested flacks like Joseph Moreno, a former federal prosecutor and FBI consultant who is a partner at the financial services law firm Cadwalader, is out there selling this abomination as "moderate middle ground that privacy and Second Amendment advocates should be able to meet in the middle on."

That's grabberspeak for anyone who is against it must be an extremist, designed to appeal to the ignorant and to "moderate Republicans." That means anyone against it can now be smeared as exactly the type of "lone wolf domestic terrorist homegrown violent extremist" Wexton's bill, H.R. 5132, pretends it can deter.

After all, Moreno assures us, "We're not talking about banning any kind of purchases or a federal registry."

Not for now, but let the Democrats secure majorities and Katie bar the door. Meanwhile, here's what they are really talking about even if they don't admit it here, understanding that they will happily take increments on the way to getting it all: Such steps would include banning private sales. And imagine what enforcers doing the bidding of citizen disarmament enthusiasts could do with information putting not only targets in their sights, but also guidance on how to word the warrants. And once this jackboot is in the door, imagine how much wider it can be kicked open. Case in point, be careful about using credit cards on state-determined "legal product" purchases.

Meanwhile, the street gangs doing the brunt of the killings in urban Democrat strongholds will continue operating as usual, undeterred.
Look, anyone who has taken the time to actually read history (as opposed to simply reading reinterpretations of history by social justice warriors) knows that giving a government the power to track anything about their citizens will lead to abuse of that information in order to control their citizens. It's happened over and over and over. Why else do you think that all totalitarian regimes have strong gun control laws?
People in Virginia need to pay attention to this proposal and make sure that it does not get passed. And people in the rest of the U.S. need to pay attention to their legislatures to make sure that anti-gunners there don't get any "bright" ideas.