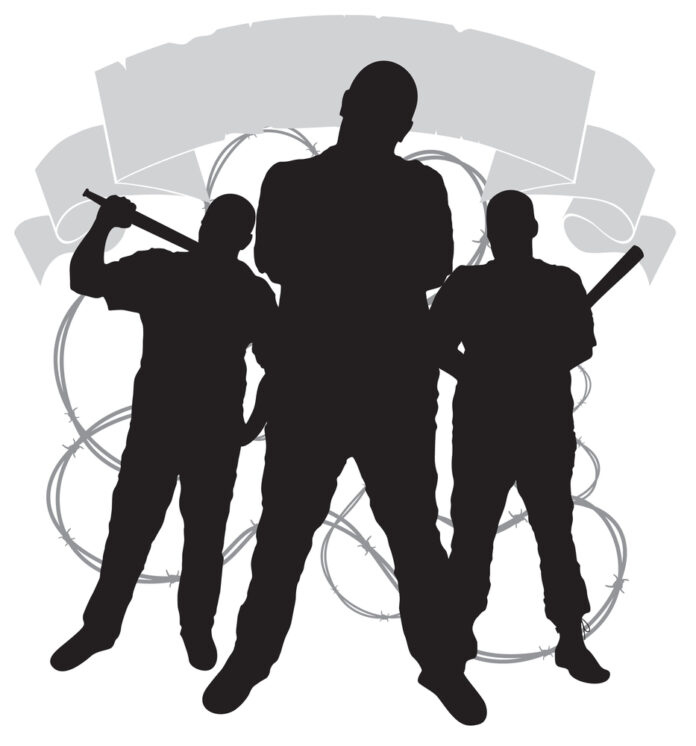 If you watch the mainstream media or anti-gunner politicians, there's a good chance that you think that gun owners, as a group, are the cause of gun violence across America. Because of this, you would probably think that gun owners are scary violent people who are just looking for an excuse to shoot you.
But that couldn't be further from the truth.
Fortunately, there are a few people in government who get the clue and actually point out what the overwhelming source of gun violence and gun crime is: criminals. Often, specifically, gangs.
One California police chief had the guts to actually state the obvious (if you think about it) truth of the matter. Rich Ibarra writes,
Stockton's Police Chief has announced a three-year strategic plan to combat crime, reduce blight, and increase trust within the community.

The plan will focus on reducing gun violence and homicides with the continued use of gang sweeps.
Ibarra continues,
"WOULD I LIKE MORE [officers]? ABSOLUTELY, WE SHOULD PROBABLY HAVE 600 OFFICERS FOR A CITY OUR SIZE BUT IT'S NOT NECESSARILY HOW MANY POLICE OFFICERS YOU HAVE, IT'S HOW ARE YOU USING THOSE POLICE OFFICERS," JONES SAID.

STOCKTON SAW ITS HIGHEST NUMBER OF HOMICIDES IN 2012 WITH 71, BUT SINCE THEN THERE HAS BEEN A STEADY DECLINE, WITH JUST OVER 30 IN 2019.

"MANY HOMICIDES ARE NOT NECESSARILY PREDICTABLE OR PREVENTABLE BUT WE DO KNOW RETALIATORY GROUP GUN VIOLENCE CAN BE REDUCED AND A LOT OF THAT IS DONE THROUGH ENFORCEMENT MISSIONS, SO WE WILL EXPECT IN THIS COMMUNITY TO SEE THOSE CONTINUE IF NOT MORE," JONES SAID.
This guy gets it. Many (maybe most) murders aren't something that you predict beforehand to prevent. This is why the law-abiding populace should be able to have guns to protect themselves in the moment while waiting for law enforcement to show up.
But the ones that are preventable are often gangs hitting back at other gangs for any of a number of reasons. Crack down on the gangs, and you inevitably reduce that type of crime.
It's simple math and logic, but it doesn't blame guns, so you're not likely to hear this from the mainstream media or an anti-gunner politician. And that's why we need to keep sharing the truth with people: Guns are not the problem. Criminals are.