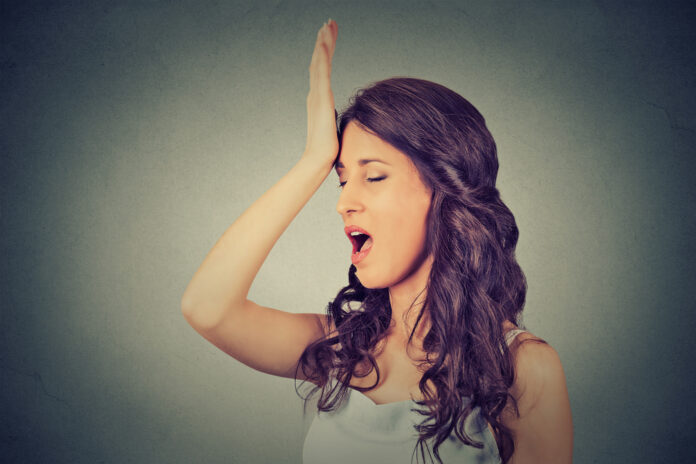 People say things sometimes that are so patently absurd, so utterly ridiculous, that it is hard to believe that they actually believe those words.
But sometimes people say stupid things and even believe that those stupid things are true.
Take a recent tweet from Moms Demand Action founder, Shannon Watts. She actually tweeted that opposition to Michigan Governor Gretchen Whitmer's push for gun control in that state is motivated by hatred for women.
I'm not kidding.
Thankfully, we have Jill Slayton McDaniel taking Watts to task for this nonsense. McDaniel writes,
"Not all misogynists are gun extremists, but all gun extremists are misogynists." – Shannon Watts, Founder of Moms Demand Action for Gun Sense in America.

Let's breakdown what a MISOGYNIST is first:

A misogynist is a person who dislikes, despises, or is strongly prejudiced against women.

So, Shannon, here, is saying that all gun owners are misogynistic. She's literally saying all gun owners hate women.
McDaniel continues,
The women in this video [of women gun owners] are all… well… WOMEN… who support and empower one another. The underlying meaning of the "Mag Pass" from lady to lady, is a perfect example of how they have each other's back and symbolizes their efforts to uplift one another… especially when it comes down to their RIGHT TO SELF PROTECTION.

IMAGINE THAT!

So, since Shannon Watts of Moms Demand Action for Gun Sense in America- who's trying to eradicate America's RIGHT TO SELF PROTECTION- is saying all gun owners are misogynists, yet the women in the video are gun owners who support their sisterhood- and misogynists HATE WOMEN- does that mean that Shannon Watts, founder of Moms Demand Action is a MISOGYNIST?

She clearly is…
Gun control makes women more vulnerable in this world. Thus, to promote gun control is to seek to make women less safe. And why would you do that unless you actually wish more women to get hurt?
The logic is simple, but Shannon Watts simply doesn't appear to understand logic.