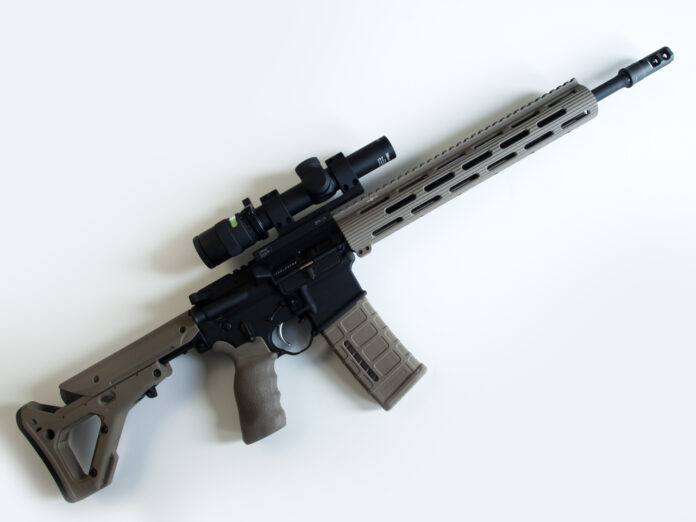 Anti-gunners like to argue that there are people who shouldn't have guns. That there are people so unstable and dangerous that to allow them access to guns means that they would take scores of lives in murder sprees.
I say that if open carry were allowed, the kinds of anti-social psychopaths who want to kill people would never make it beyond the first shot if more Americans took their rights as responsibilities, too, and armed themselves to protect both themselves and others. Those folks would be weeded out of the gene pool pretty quickly. But I digress.
For the sake of argument, say that there are people who should not be able to own guns. Anti-gunners would say that political conservatives should be the ones who shouldn't be able to own guns. Why? Presumably because conservatives want to own guns while those on the left are terrified of guns.
But what is the truth?
The truth is that, if there is anyone who should not own guns, it is those on the political left and not those on the political right. Want proof? John Boch gives us a recent example of this truth. Boch writes,
A "peaceful" George Floyd protest rally nearly turned into a bloodbath as a radical leftist brought a rifle. While open carrying a rifle in Texas remains perfectly legal, brandishing it to "off racists and MAGA people" is not.

Cops initially arrested 25-year-old Emmanuel Quinones Saturday after he brandished his AR-15 rifle at a rally in Lubbock, Texas. Initially, the masked gun-toting hotshot refused police orders to drop the gun as he held it at low-ready. He had a change of heart when police pointed their guns at him.

But wait there's more! Cops say the would-be mass murderer shouted "President Trump must die" and "this is a revolution" as they struggled to cuff him. Trump Derangement Syndrome is real and chronic in some.

Further investigation of Quinones' Facebook account showed the graduate research assistant at Texas Tech had posted violent screeds as well as his plans to kill Trump supporters that might appear at the protest or any found nearby.
Where are the right wingers in this story? Oh, wait, they aren't there, because political conservatives don't feel the need to shoot people who disagree with them about politics.
So, maybe there are people who should not be allowed to own guns. It would appear, though, that the people who are the threat to other people's physical well being are on the political left, and anti-gunners should show the honesty and self-awareness to realize that they are the ones that gun control should be applied to. Because they are the ones who can't be trusted with guns.