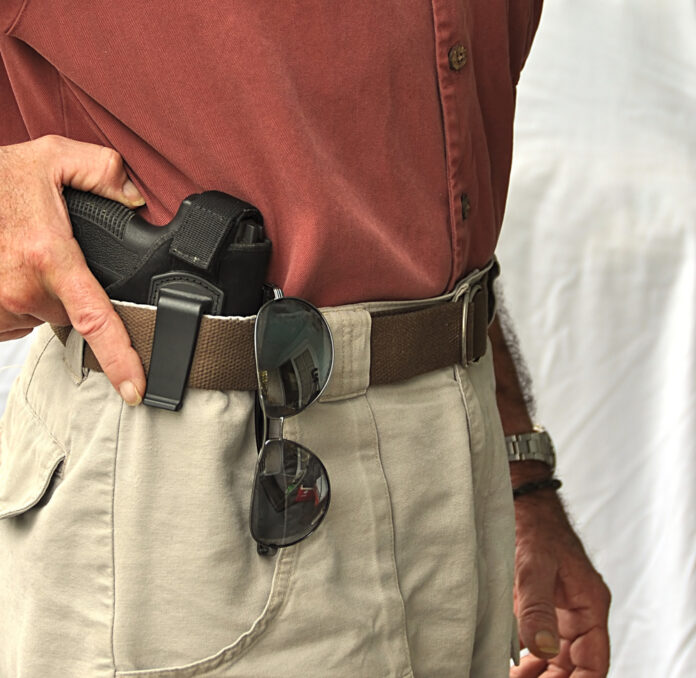 As you may know, sales of firearms and ammunition have surged this year spurred on by the COVID-19 situation and rioting in many parts of the U.S. In this case, the surge in buying isn't only among existing firearms enthusiasts, and many people purchased their first firearm this year, in most cases, for self-protection purposes.
Of course, self-protection lends itself to concealed carry because you have to have access to your weapon if it is going to be of use to you. With that in mind, Richard Mann gives us some points on concealed carry basics both for review (for existing CCW folks) and for new gun owners to learn. Mann writes,
With regard to carrying a concealed handgun and being able to effectively use it, there is one hurdle that must first be overcome. That is the realization that you alone are responsible for your own safety and that you are willing to take that responsibility. You don't have to turn into a Navy SEAL in order to protect yourself with a handgun. Most importantly, you have to be willing.
Man points out that mindset is the single most important thing. He writes,
he first step to fighting back is developing the mindset that you are going to do whatever it takes to protect yourself and your loved ones. You must fully commit to this notion; you must be willing to use deadly force to stop a violent attack. 
Mann continues by emphasizing that someone carrying concealed must focus on safety, know the legalities of the area in which they are carrying (know what is legal force in that area versus what will end up putting you in jail), know the fundamentals of marksmanship, "presentation" (drawing your firearm from your concealed location), gun maintenance, and how to handle the aftermath of a shooting (it's never as easy as just walking away after having shot someone, both from a psychological and legal standpoint).
Mann also emphasizes firearms training (we agree) and notes that firearms certification can be a useful measure in knowing that your skills are at a level to be able to protect yourself or someone else.
It's worth remembering that carrying concealed is not just a right, but with it comes the responsibility to be the adult in the situation, to try to avoid using the firearm if possible, but if the shot must be taken, to do what needs to be done to protect as many lives as possible.
Always remember that you are the one who can make the difference in a situation but only if you have the right mindset and skills.