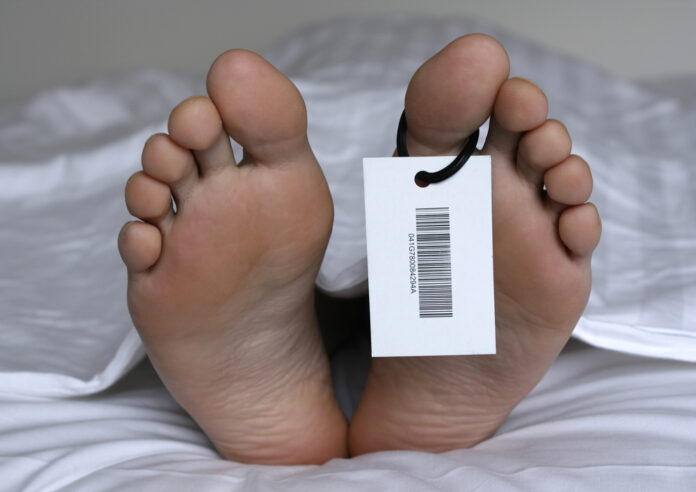 For all of his talk about wanting to help the "little guy," especially of wanting to help people coming to the U.S. to make money (we call those folks immigrants), Joe Biden probably doesn't really mean it. At least, not in the case of one guy living in Ohio.
No, when it comes to the story of Raj Patel, this administration's actions make it look like Joe Biden wants him dead.
First, you need to understand Patel's story (hat tip to here for the story). The WBNS staff writes:
The owner of an Ohio gas station defended his business against an armed, would-be robber by pulling out his own gun.

Raj Patel has owned a BP gas station in Mount Sterling, Ohio, for the last 23 years. On the night of Jan. 10, he not only had to defend his business but also protect his own life. The incident was caught on surveillance video.

The video shows a man walk up to the counter inside the store. He leaves then quickly returns with a gun. Patel puts the cap back on his drink and pulls out his own gun. As the suspect runs away, he fires one shot then calls police.

The alleged attempted robber, Daniel Alan Collins Jr., was later arrested. Authorities say he's accused in at least two other robberies in another county.

Patel says he had to defend the community he loves.
Sure, Joe Biden may be fine with Raj Patel being an immigrant to the U.S. Biden may be fine with Patel living in Ohio. But Patel defending his business from robbery? Patel using a gun to defend his business? Patel saying that "he had to defend the community he loves?"
No, the actions of Biden's administration against legal gun owners makes it clear that he doesn't want Patel to do any of those things.
When you read between the lines for the meaning and motivation of the Biden administration's policies against the Second Amendment and gun owners, it seems pretty clear that Biden would rather that Raj Patel were dead.