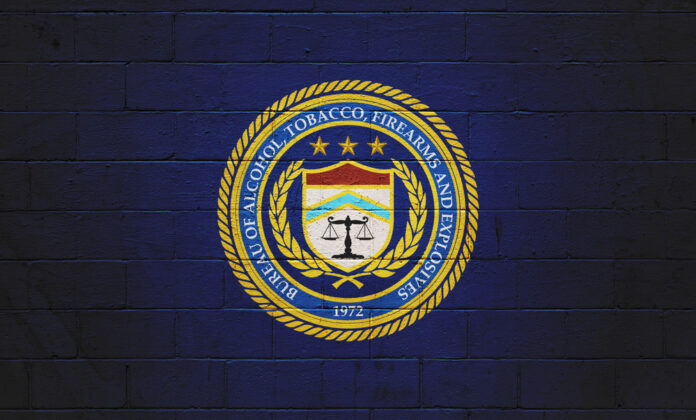 Joe Biden is the kind of guy who you hope will do the right thing but know that he won't. So, what he did today is no surprise to anyone who has been paying attention.
What did he do? He appointed a new candidate for director of the Bureau of Alcohol, Tobacco, Firearms, and Explosives (ATF) who may even be worse than his last anti-2A nominee for the position, David Chipman. I wish that I were kidding.
Nick Ciolino and John Haughey write,
The president is tapping former U.S. Attorney Steve Dettelbach to head the ATF.
Ciolino and Haughey continue:
Biden on Monday touted Dettelback's record as making him qualified to lead the ATF "on day one."

Biden added that "the mission of [the ATF] isn't controversial, [it's] public safety."

The National Shooting Sports Foundation (NSSF) was among the gun owners' rights groups that opposed Chipman's nomination. The group said in a statement it has "significant concerns" with Dettelbach's record but will withhold judgment until after Senate confirmation hearings.

Gun Owners of America (GOA) in a statement said Dettelbach is "a big-time gun control supporter" whose background should make him ineligible to lead the ATF. "Support for infringements on our constitutionally-protected rights should disqualify anyone from and every public office."

"Dettelbach's nomination should be of extreme concern for gun owners. If he is confirmed as ATF director, he could 'do something' about 'gun violence' that would infringe upon our right to keep and bear arms," Lee Williams of the Second Amendment Foundation (SAF) writes. "Dettelbach, like Biden's first choice to run ATF, is staunchly anti-gun. We cannot allow Biden to give another anti-gun zealot the means to further erode our God-given, Second Amendment rights."
Now, you may ask if these criticisms of Dettelbach are justified? In response, I would point out that Joe Biden nominated him. That should tell you all that you need to know.
But if that's not enough, Harold Hutchison gives us more details:
Dettelbach has a history of backing gun control measures, promoting several firearms restrictions during an unsuccessful 2018 campaign to become Ohio's attorney general and making multiple posts on social media calling on America to take action in the wake of high-profile shootings. He told WOSU that he supported universal background checks and bans on so-called "assault weapons" during his campaign.

During the campaign, Dettelbach received endorsements from prominent gun control group Everytown for Gun Safety, as well as former President Barack Obama and Biden.

Dettelbach also opposed a plan to arm teachers in the aftermath of the February 2018 shooting at a high school in Parkland, Florida, telling WOSU it was "it doesn't protect people in any meaningful way it's more than a day late and much more than a dollar short."
It's clear that Dettelbach is completely clueless about how guns are actually used defensively much more often than they are used for criminal acts. He clearly doesn't get that guns save lives. And he obviously has absolutely no understanding of the Second Amendment.
In other words, he's at least as bad as David Chipman was, maybe worse.
I'd recommend getting on the phone, now, with your Senators's offices and telling them to reject Dettelbach from being head of the ATF. Your gun rights may depend on it.