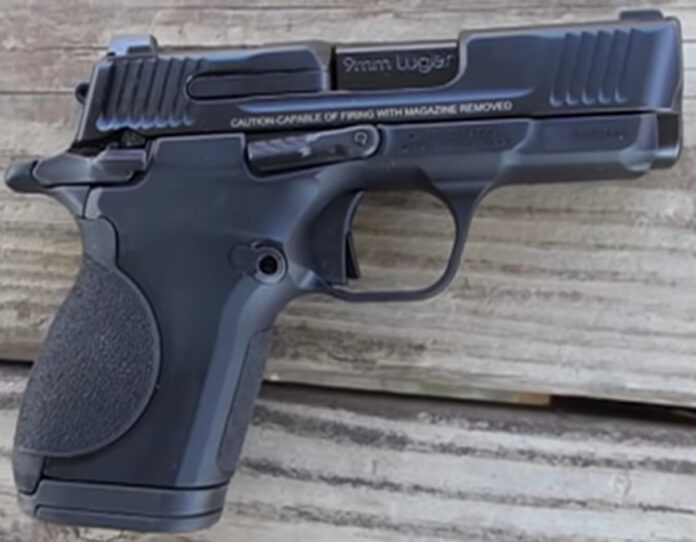 If you've been paying attention in the gun world (or reading this site for any amount of time), then, you know all about the popularity of micro compact pistols. And for good reason. The category of pistol is small enough to be very concealable but, at the same time, tends to carry as much or more in the their magazines than many larger pistols.
For many people, that combination is everything that they want in a pistol.
But not everyone feels that way as evidenced by the continuing popularity of 1911s. Many people still prefer a hammer fired pistol over a striker fired pistol, which micro compacts have universally been. Until now, that is.
Smith & Wesson, who excited many people in the micro compact market with their Shield Plus pistol line, has released a micro compact pistol with many of the features that advocates of 1911s love. Friedrich Seiltgen writes,
New for 2022 is the Smith & Wesson CSX 9mm Micro Compact for everyday carry.  About the same size and capacity as the 9mm Shield plus, but with a big difference.  It has an aluminum alloy frame and it's hammer fired!

The CSX has an aluminum frame. Don't get me wrong, I like polymer frame guns, but it's nice to see some metal once in a while.  Smith & Wesson designed the CSX with an 18-degree grip angle for natural point of aim. The flat faced trigger with integrated safety gives the shooter consistent trigger finger placement.  It also has a textured front strap and interchangeable polymer backstraps including small and extra small, which allow the shooter better ergonomic fit and concealment.  Other features include the ambidextrous 1911 style blade safety, elongated slide releases, and dual magazine releases for left- or right-handed shooters.
It's worth noting that the CSX is single action only, is chambered in 9mm, and has an ambidextrous manual safety, along with a flat-faced trigger. The magazine capacity is 10 or 12 in a double stack magazine.
So, if you're one of those folks who have been holding out for a smaller version of a 1911 that was more easily concealable for you (or if you just prefer a hammer fired pistol and/or aluminum frame over polymer), the Smith & Wesson CSX may be a firearm to put on your list to check out.