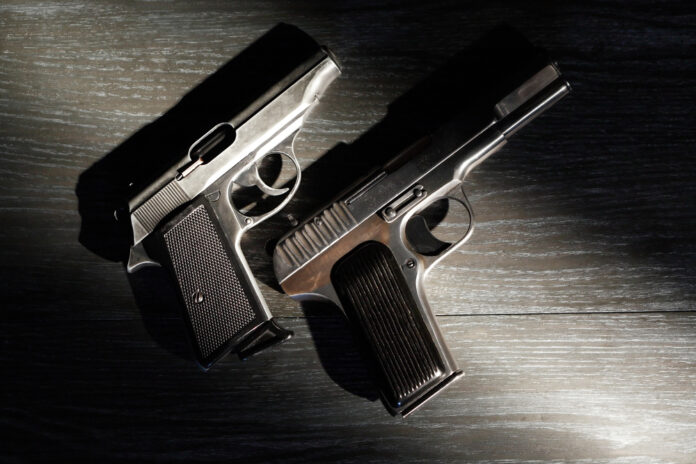 We've said it before, and we still stand behind the statement: Waiting periods on gun purchases are dangerous.
Oh, I get the idea that waiting periods are supposed to prevent anyone from buying a gun in the heat of anger or depression and, then, immediately using that gun to kill someone else or themselves before they've had the chance to calm down and think about the situation with a level head.
I understand the logic. The problem is that the logic is flawed.
See, someone who really wants a gun to use for illegal purposes (such as murder or suicide) isn't worried about following the law. If that person can't get the gun legally, they'll go to get it illegally. Criminals already do that, now.
So, all that gun purchase waiting periods succeed in doing is preventing people in danger from being able to (relatively) quickly get a way to protect themselves from harm.
An example for you: as you read the following story, consider how the outcome would have been different if this lady had had to wait two more days to get her firearm. Dave Urbanski writes,
A California woman fatally shot an intoxicated man who was fighting her husband outside the couple's front door and trying to force his way into their home over the weekend, the Stanislaus County sheriff's office said.

Authorities said it appears 22-year-old Angelo Santana became heavily intoxicated Saturday and tried to force entry into a home in the 500 block of Ashwood Lane in Patterson, which is about a half-hour southwest of Modesto.

The house belongs to 50-year-old woman and her 45-year-old husband, the sheriff's office said. The husband tried to physically restrain Santana, and the two men got into a "significant fight near the threshold of the front-door," authorities said, citing a review of external and internal video surveillance footage and statements from witnesses.
So, what did the wife do? She went upstairs and got the revolver that she bought the day before and shot the attacker.
Police are saying that the preliminary investigation appears to show that this was clearly a case of self-defense.
And now that you know those details, ask yourself how the outcome would have been different if she had had to wait one more day or two more days to get her firearm. Innocent people in this situation could be dead, and that would have made this tragic situation even worse.