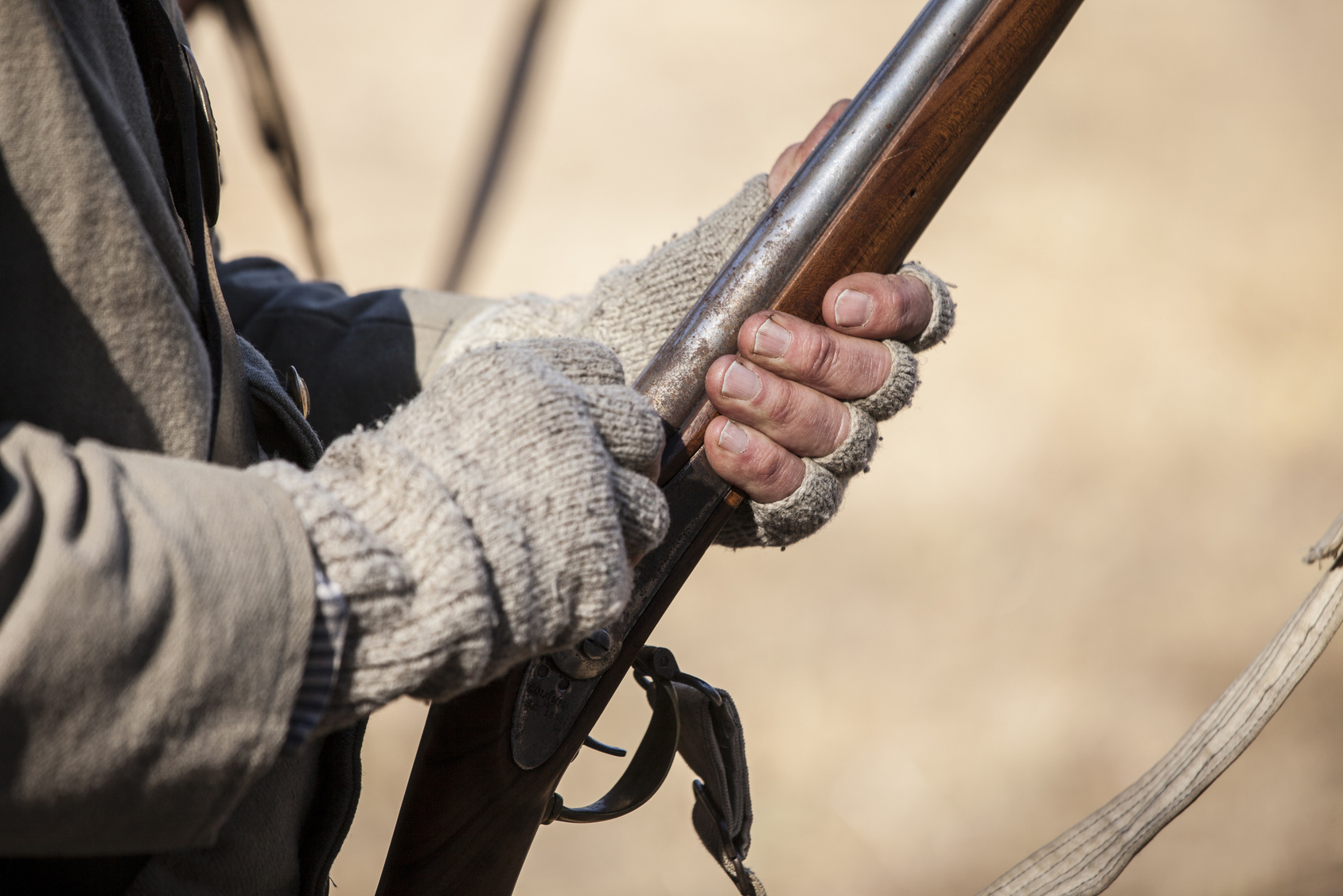 Different guns have different strengths and weaknesses. That's a given. Consequently, there will always be certain tasks that some guns are better suited to than others, and ability to perform on these tasks is often an easy way to separate the wheat from the chaff when it comes to picking a gun.
In terms of survival value, for example, one rifle stands above the rest. It's arguable the best and most versatile survival rifle ever made, and every prepper should consider owning one if they don't already.
Can you guess which rifle we're talking about?
Off the Grid News has the answer:
It's got a great power-to-weight ratio both in firearm and in ammunition, great flexibility in custom loading and commercially available cartridges, tons of platforms, and an excellent supply of military surplus rounds.  It can take animals ranging from a sheep to a small grizzly without too much alteration or planning and can be used accurately out to 175+ yards for hunting and protection.  In a world where choice pretty much trumps everything else, maybe the time has come to ask the question everyone who has held a rifle has asked in their head before:

Is .308 the perfect rifle round for all-around utility and hunting?

Ask any expert which rifle caliber will give you the most versatility, and they will invariably have to settle on the .308 as the clear choice.  Taking into consideration the availability and price of ammunition, the load customization capabilities, the power and speed of the projectile, the various manufacturers who make weapons in the caliber, the terminal ballistics as a defense round, and the reliability of the guns and cartridges in this caliber, it seems the answer is clear.

No other round can compete with it on such a wide range of attributes and potential uses.  The .308 can be an excellent choice for a rifle system or rifle portfolio to be built upon.

For all the benefits of the round, you must know its limitations as well to properly use the round:

For aggressive and massive game where you aren't completely comfortable making a shot, this round may not offer the proper ballistics for the job.  At close range on a grizzly bear, for example, this round can't be considered a true one-shot kill with any specific certainty.  It will serve you better than a .223 in this situation, but it's not going to drop a bear in a stressful situation with any guarantee.  Similarly, in longer ranges for bear hunting, it is not responsible to use the .308, as it cannot guarantee humane and clean kills on such tough animals.
It is overkill on smaller game like varmints (coyote, etc.) unless you are using specific light loads with higher velocity, like plastic-jacketed penetrator rounds (think .223 projectile housed in a breakaway plastic case which is the size of a .308 projectile).
You cannot reasonably expect a military surplus round to take out a long-range elk in the .308 caliber, as it simply doesn't have the long range terminal ballistics to guarantee a clean kill at super long ranges.  You will need to custom build or buy rounds made for the specific scenario you expect to encounter.

You can reasonably expect to cleanly take down the following animals with a .308 (with specific load characteristics listed after the animal):


Varmints: Using specialty ammunition with high velocity and low grain weights and a barrel capable of sending out a flat trajectory (rifling).
Pronghorn or similar-sized animal: Though the size is a bit small perhaps for the normal grain weight, look for a good mix of penetration and projectile heft to avoid causing overkill.  Typically a .260 or .270 would be about ideal for this sized animal, so plan accordingly with your grain weights and powder charges.
White tail and mule deer: These can be easily taken with a .308, but look for a flatter shooting projectile weight and faster bullet velocity to bring the conditions as close to perfect as possible.
Caribou and large sheep: These should be just about right for a .308, but look for a faster, flatter round within the .308 builds.
Large mountain goats: These will be in the range of even good quality military surplus rounds ballistics.  Any normal .308 load should be efficient for an animal for this size.
Elk: Because they are a bit on the larger size, you will want to take shots from under 100 yards with heavy bullets and be precise with your placement on the animal to ensure clean kills.  The flatter and heavier, the better.  High quality loads will make the difference here.
Moose: Think the same as elk. Look for heavier bullets, shorter distances, and try to find a flat-shooting premium round to ensure success.
Black bears: These can be taken using proper tactical or heavy-penetration rounds and with good placement.  Look for closer ranges, and try to shoot the heaviest high-penetration rounds you can.  Don't fool around with light, fast loads here; go for maximum impact and penetration of a heavy projectile.
Grizzly bears: Make a good responsible shot with premium ammunition that has penetration and heavy bullet weights.  The dense body and bone composition of the grizzly bear will challenge the ballistics of the .308 without proper planning.  It's almost too much animal for this round.  It's not responsible to try with substandard loads at long distances.  If you feel you can't follow these guidelines, look for more gun/caliber when dealing with these animals.  You could shoot a grizzly with a .375 or a .338 and still have concerns about proper kill certainty.  These animals are tough and aggressive, so be prepared to follow up your initial shot, even with excellent ballistics.

Humans are another animal which can reasonably be taken down with a .308, but it is slightly outside the scope of this article.  Know this: The .308 is a battle-proven long-range capable and terminal caliber when used against human beings.  It has been thoroughly tested and proven on battlefields around the world in conditions far exceeding those you can reasonably be expected to take a shot in on a normal day.  It is a widely used caliber for police and military sniper activities, and should not be discounted as an anti-personnel round.

Bullet weights come in 55, 110, 130, 150,155, 160, 165, 168, 170, 175, 178, 180, 185, 190, 200, 208, 210, 220, and 225 grain for the .308, which will allow for almost unlimited tailoring to your specific situation.

Safe powder capacity stands at around 48 grains, which allows for further load customization.

Every major rifle manufacturer makes a weapon in the caliber, from bolt actions to autoloaders, and even single shot "benchrest" guns.  A huge variety of military builds are available, including the FN-FAL, the HK G3, and the M1A1/M14—all decades-old proven battle rifles.

The author's hunting and protection weapons include the following .308's:

A Custom short-action bolt-action built for 300 yard+ target shooting
A Remington 700
A Browning A-Bolt
A HK G3 with short barrel
A FN-FAL Paratrooper
An M1A1 from Springfield (New version)
An M14

All of these weapons serve different purposes and allow further customization of the round.  This caliber forms the basis of the author's biggest weapon/caliber pairing.

If one had to pick the most versatile round for off-the-grid living, the .308 would definitely be among the top three, and it would likely take the top spot because of its amazing versatility, long-standing reputation, and the relative ease of finding ammunition and add-ons, not to mention the terminal capabilities of the round.  It is certainly worth the exploration if you are considering a new rifle this hunting season, as it can serve you outside of the hunting season as well.
What do you think? Is there any other rifle that could possibly match the survival utility of the .308?
Give us your thoughts in the comments.