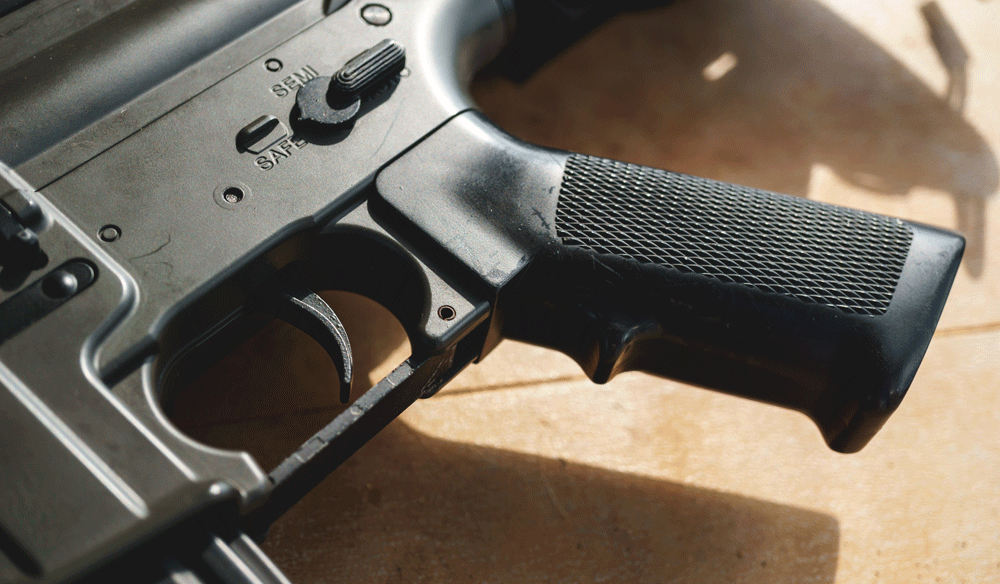 You know what's wonderful about technology?
The rate of change and pace of innovation almost ALWAYS outpaces the speed of regulators and dictators that want to oppress the people!
Here is today's case in point:
Military Arms and The "NFA Nut Kicker!"
The guy from MilitaryArms talks about how the NFA is not only and infringement on our rights, but also COMPLETELY outdated because of today's technology. He shows an AR-15 pistol with a short barrel, brace, and Echo trigger plus silencer. The only registered item on the gun is the silencer. Check it out:
With Modern Technology, You Can Get Basically a "Full Auto" Trigger in Your AR-15!
There's now a number of these triggers.
Apparently, how they work is they fire when you pull the trigger AND they fire when you release the trigger.
Iraqveteran8888 says they can be best described as a mechanical "response" trigger, firing one round on the pull and one round on the release in the third position. I didn't know this was paintball tech before it was real gun tech!
FosTech Echo Trigger
In this video, he reviews the FosTech Echo Trigger that was seen in the NFA Nut Kicker AR-15 …
Franklin Armory Binary Trigger (BFS III)
In this video Hank Strange tests/demos the Franklin Armory Binary Trigger (BFS III) in three different AR-15's. Guns used in this video are the Smith and Wesson M&P 15-22 (22lr rifle) Stag Arms Model 9T (9mm Carbine) and the Stag Arms Model 3T-M (223 Rifle). (The 9mm rifle was the only one that had any reliability issues)
If You Want To Go Full Auto Without Spending $10,000 Or More On a "Machine Gun" These Triggers Are Your Best Choice!
The fact is that full-auto guns are super expensive.
These triggers that simulate full-auto are much, much less expensive and can do pretty much the same thing.
My only question — as always — would be reliability. But it looks like they're pretty reliable.
What do you think?