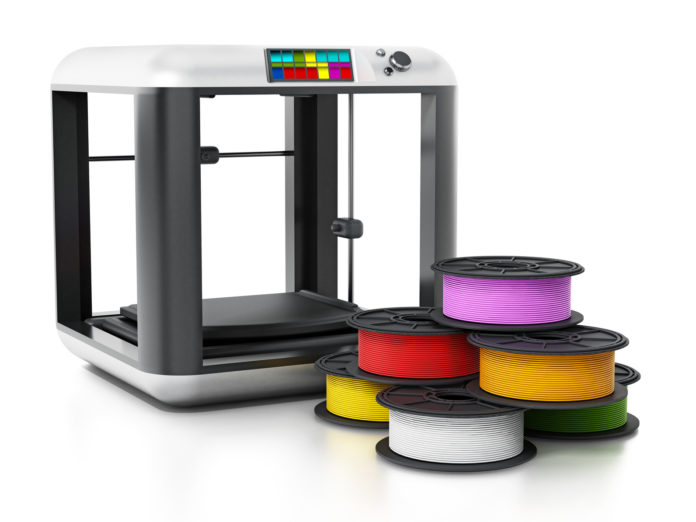 As you've probably heard by now, the latest bandwagon that anit-gunners have jumped on is the idea of banning bump-fire stocks. Anti-gunners (as always) think that banning a firearm or an accessory is going to make a difference as if the firearm or accessory can act of its own free will do harm other people. Banning bump-fire stocks won't do anything to reduce gun violence.
Now, aside from the irrational thinking behind these attempts at banning bump-fire stocks, there is a practical reason why banning the sale of bump-fire stocks won't change anything: 3D printing. Philip Wegmann writes,
Bump fire stocks are made from relatively cheap polymers that can be 3-D printed. Hobbyists have posted videos of their homemade stocks in action, at least one manufacturer has actually built 3-D-printed prototypes, and the digital blueprints are already floating around online.
Wegmann also writes,
Blueprints are currently hosted on popular open source sites such as FOSSCAD Exchange and GitHub, and a Reddit forum of basement tinkerers and amateur gunsmiths is standing by to advise.
In other words, people who have access to a 3D printer and have a little ingenuity and persistence can build their own bump-fire stocks now. Frankly, probably the only reason that this hasn't already happened on a large scale is that it's easy enough to buy a commercially manufactured bump-fire stock right now without having to go through the hassle of 3d printing the accessory. And it's cheaper, too. Wedmann says,
While commercially manufactured stocks cost as little as $99, Andrew Baker, founder of the 3-D-printing firm Veloforge, estimates making the GitHub design out of nylon would cost around $2,000 and take 52 hours to print. "Materials for the parts would be very cheap," Baker says, "but the cost is in the time spent using the printer and the printers themselves."
So, while it's possible to 3D print that accessory right now, it's not convenient. Regardless, just the fact that bump-fire stocks can be made at home right now makes a ban on bump-fire stocks simply unenforceable.