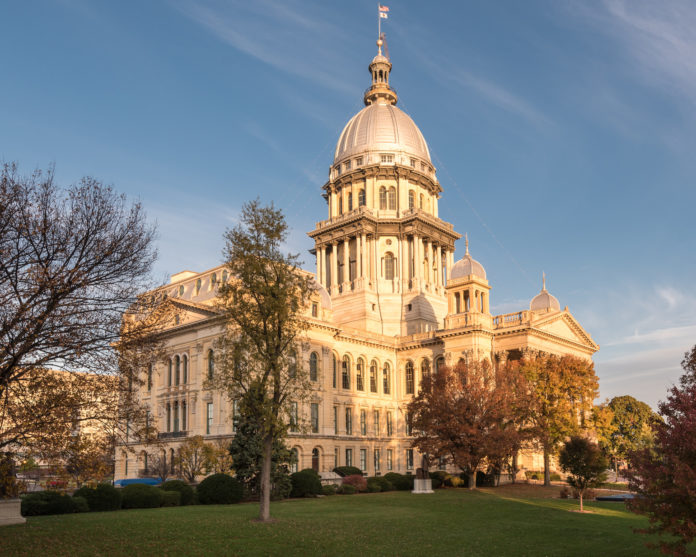 I don't wish for anyone to have to deal with the stress of being held up at gun point, but, occasionally, you come across something where the irony is too much to resists rubbing it in.
In this case, anti-gunner Illinois Attorney General candidate Aaron Goldstein was held up at gun point while taking campaign pictures with what his campaign manager Robert Murphy called an "'in-the-neighborhood kind of' message."
Now, let's put this in perspective: the Chicago Tribune gushed about Goldstein's "Bold, Progressive Agenda" (you know, the kind that Chicago has had for the last hundred years or so) which includes incredibly anti-gunner ideas. From the Chicago Tribune:
He will undertake unique, progressive solutions to the spread of gun violence, including going after gun manufacturers and the NRA whose sole vested interest is to sell more guns.
Yes, he is advocating attacking gun manufacturers for the illegal use of a tool instead of wanting to punish those who do evil things. How's that for logic? (On a side note: the above quote from the Chicago Tribune doesn't say that it is a press release. This is the paper advocating openly for Goldstein. So, if anyone tells you the press is unbiased and without an agenda about guns, just show them that quote.).
So, Goldstein goes into a neighborhood to try to take pictures to give the idea that he is "just one of the people" and three guys rob them. Brooke Singman writes,
The Chicago Tribune reported that Aaron Goldstein, 42, and members of his campaign team were approached by three men in their early 20s. One of the men had a handgun and demanded Goldstein and the campaign aides turn over the camera equipment and other personal belongings, including their cell phones, which they did.
So, essentially, Goldstein was robbed because neither he nor any of his campaign team members had a way to fight back. In essence, he got a taste of what it would be like to live under his policies. Sadly, though, he probably won't get the clue and will just use this as an excuse to call for more gun control.
But, hey, while he's being foolish and blaming the guns and manufacturers, we at least get this laugh at his expense.