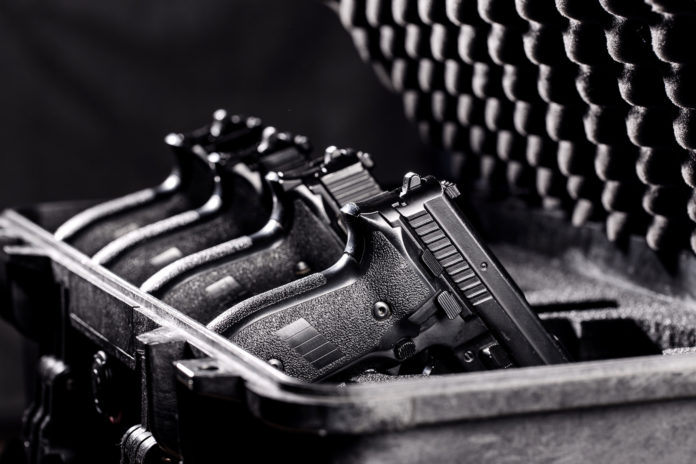 The military spends an extraordinary amount of money on guns. You would expect this. They are the military after all. But, for that money, they should be getting only top notch gear without issues because, if you are on the front lines, that is not the time that you want to deal with weapon malfunctions.
This is why problems with the Army's new pistol are especially troubling. What problems are we talking about? Joseph Trevithick gives us the details:
The Pentagon recently released a report that shows testing of the M17 and M18 handguns exposed a number of significant and persistent deficiencies, including firing accidentally if a shooter dropped the gun, ejecting live ammunition, and low reliability with traditional "ball" cartridges with bullets enclosed inside a full metal jacket.
Imagine if you are in a front line or downed behind enemy lines and the only firearm that you have left to defend yourself is your regulation issue pistol, are these the kinds of problems that you would want to deal with? No. You want a weapon that will function consistently without jamming or misfiring or wasting precious ammunition so that you know that it will work when your life depends on it.
To make this even more frustrating to taxpayers, more than 300,000 of these pistols were purchased from Sig Sauer for "approximately $580 million," and other military branches are considering changing over to these pistols, too.
Think about that: over half a billion dollars in this deal, and soldiers may not be able to depend on these firearms. This is a bad situation. And it gets worse: It seems that Sig Sauer has worked to fix the drop issue, but:
[…]the Pentagon's top testing office said that during further tests, the trigger assemblies in two pistols had splintered apart and this was potentially the result of the drop fix, presenting an entirely new issue.
I don't know how these pistols made it through testing to approval, and, to be fair, they may have performed acceptably during the testing process. But these problems need to be fixed and quick. Too many lives could be put in danger because of them.