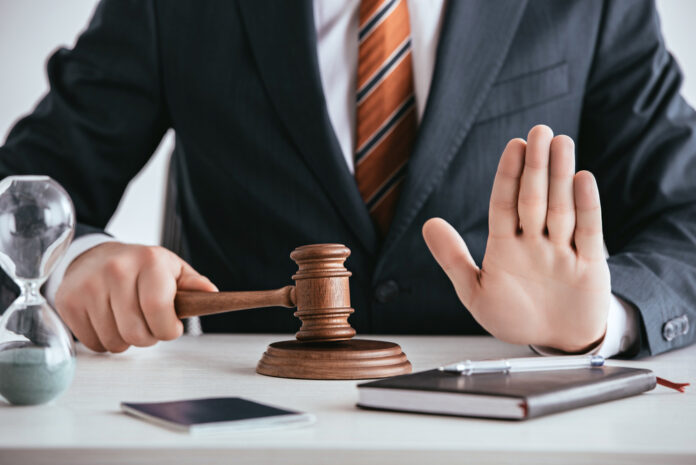 Anti-gunners are like bratty little children.
No, really.
Anti-gunners, like little brats (like leftists in general, it would seem), aren't simply satisfied with getting their way. They aren't satisfied with getting you away from them. No, they want to punish you if you disagree with them. They want you to agree with them or to be destroyed.
It's like they have some emotionally shallow need for you to agree with them or to not exist because, maybe, they might be wrong (gasp!) if everyone doesn't validate their silly little tantrum.
And we have a perfect example of this out of the State of New York (hat tip to here for the lead). Erin Durkin writes,
State Attorney General Tish James' lawsuit seeking to dissolve the National Rifle Association can move forward, a state judge ruled Thursday.

Judge Joel Cohen denied the NRA's motions to dismiss the case, pause it or transfer it to a different court.

The attorney general filed the suit in state court in August, seeking to put the NRA out of business, charging that its leaders misused funds and engaged in self-dealing.

The NRA argued that the case should be tossed because it belongs in federal, not state court, and that it should be heard in Albany instead of Manhattan.

The judge rejected all of those requests.
Durkin continues,
State law gives the attorney general oversight over nonprofits registered in New York, including the ability to bring a suit to dissolve a not-for-profit corporation. The suit argues that the NRA should be dissolved because it has shown a pattern of conducting its business in a persistently fraudulent or illegal manner, violating its tax-exempt status. It says the NRA has diverted millions of dollars away from its charitable mission, in violation of laws governing nonprofits.
Whether the State of New York had a valid suit for any reason, once the NRA completes their bankruptcy filing in New York and moves to Texas (see here for more information on that), it would seem logical that this would be out of the legal jurisdiction of the New York AG since the NRA wouldn't be legally located there. Then again, I'm not a lawyer, and many of the legal rulings that I've seen in the past several months seem to care little for legalities and seem to care a great deal about politics.
So, I guess we'll see what happens, but this just strikes me as another example of an anti-gunner in government seeking to force a group to agree with them, and, when unable to accomplish that, seeking to destroy that group. It's petty and pathetic.