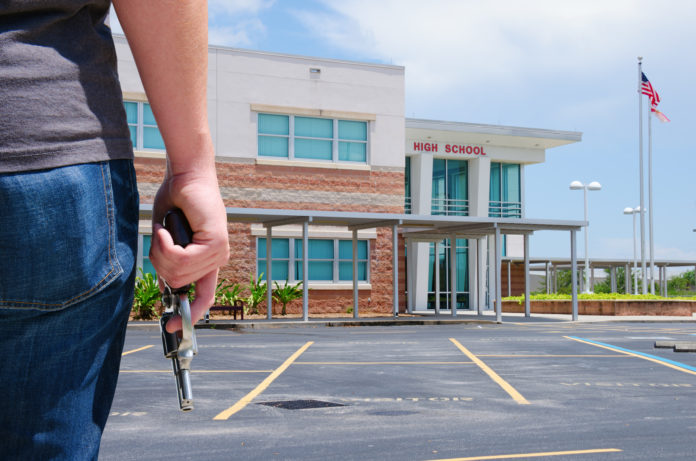 There is an idea put out there by some people in our society (and many people in the media and Congress) that just drives me nuts: It's the idea that guns are the reason that mass killings happen.
As best as I can tell, the thinking is that, if murderous nut jobs weren't able to get their hands on "fully automatic" firearms (because these folks can never seem to tell the difference between semi-automatic and fully automatic weapons), then mass shootings would not occur.
But it appears that these people keep reading the same biased reporting from the same mainstream media outlets, while the truth of the situation is very different.
The fact of the matter is that guns are not the cause of mass killings and that many mass killings happen even in societies that virtually ban all guns (unless you work for the government). The proof is out there for anyone who actually takes the time to look into it.
But, just in case you need an immediate answer for your anti-gunner neighbor who can't tell the difference between a weapon acting on its own and a person with murderous intent, here are a few recent incidents in which mass killings happened without a gun.
Our first example is a mass killing that occurred in a Chinese train station in 2014. Twenty-nine people were killed and 130 people were injured. Oh, and this was an attack by people with knives.
But, in case your anti-gunner friend reads about that mass killing and says, "Yeah, but that was multiple attackers. That wouldn't have happened if it had been just one person with a knife," here is another example.
In 2010, a man in China attacked a school and wounded twenty-two children.
But, your anti-gunner friend may say, "Yeah, but no one died in that attack," so here is another example.
In 2016, a man in Japan (yes, one man) killed nineteen people and injured twenty-six others using a knife. Yes, he killed more people with a knife than the guy in Florida killed using a firearm.
And, in case there is any doubt, guns are very difficult to get in either China or Japan, but, obviously, that didn't stop those with murderous intent from doing terrible things.
But, if your anti-gunner friend asks why they don't hear about mass killings in other countries, ask them why they never heard of the three attacks mentioned above. Maybe it isn't that they aren't happening; maybe it's just that it doesn't fit the anti-gun mainstream media's preferred narrative.
But the fact remains that those attackers didn't need guns to do horrible things. All those attackers needed is evil intent, and gun control won't do anything to stop that.