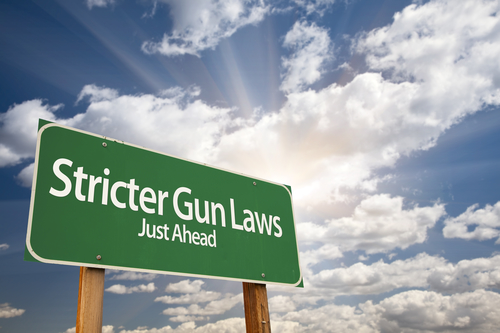 It never ceases to amaze me how many people in America think that laws are actually applied to everyone in the same way. Yes, they should be applied equally regardless of who we are talking about applying them to, but in practice? No, they aren't applied the same.
And, guess what, gun control laws are the same as any other law in this regard. Phillip Matier and Andrew Ross give us the frustrating details of a real situation in an anti-gun stronghold state:
A former senior investigator says he was fired for blowing the whistle on his boss, San Francisco District Attorney George Gascón, who he alleged carried a gun while flying — in violation of federal law.

Gascón reacted with a "pattern of retaliation and harassment" that culminated in the termination of senior investigator Henry G. McKenzie on Oct. 30, 2017, according to the suit filed in U.S. District Court in San Francisco.

In the Nov. 24 filing, McKenzie says that Gascón — who is also the city's former police chief — took a gun on board commercial flights repeatedly after becoming D.A. in January 2012.

According to the suit, members of the San Francisco District Attorney's Office Investigators Association, which included McKenzie, discussed the "need to blow the whistle" on Gascón's potential criminal violations in early 2017.

Sometime that spring, an investigator in the district attorney's office contacted the Transportation Security Administration to report Gascón's alleged unlawful travel with a firearm.

"The issue is flying armed while not being a peace officer, and flying armed when there was no need to" for law enforcement purposes, McKenzie's attorney, Fulvio Cajina, told us.

Under federal law, peace officers who are armed while traveling are required to state that they are doing so for good reason — a reason related to their work — under penalty of perjury. The investigators believed that, as district attorney, Gascón was no longer an active peace officer and had no need to travel with a gun.

In the months after the TSA was notified, five of the Investigators Association's seven-member governing body were either terminated or reprimanded. In all, according to the suit, "nearly half of the district attorney's investigative department — or about 14 staff members — "were either terminated or forced to resign under intense pressure within a five-month span," the suit said.
So much for equal treatment under the law.
Kind of reminds me of how anti-gunners want to believe that gun control will protect everyone from being shot. But gun control laws won't be followed by criminals or those in power as this story shows.
This is just a reminder that we need to continue to work to protect our Second Amendment rights because the high and mighty won't follow the rules and won't protect us.