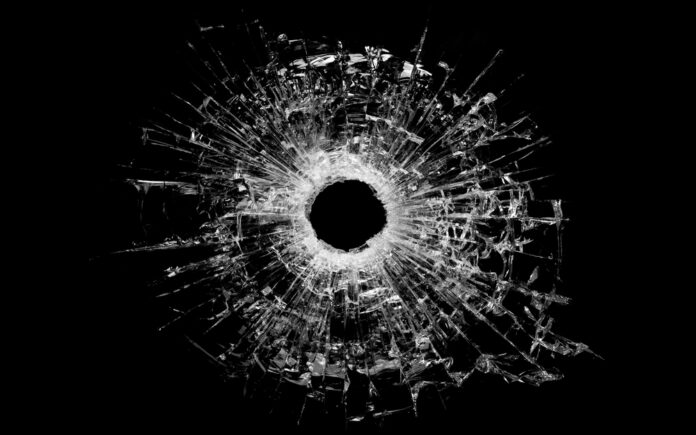 Let's be honest. Sometimes criminals get lucky. They get away with crimes repeatedly until those criminal activities eventually catch up to them.
But sometimes karma comes back a bit quicker, and that is the case for unfortunate Jontae Alexander whose attempted crime spree one evening bit him back hard the second time around. Hannah Catlett writes,
A man says a robber held a gun to his head on Hazelwood Street in Barberton on Sunday night.

He and his girlfriend were walking around at about 9 p.m. when the suspect approached them from behind.

"I was calm, but I was scared," she said.

They say they gave him their phones, but he was demanding money.

"I gave him everything, and he still was pressing. He still had the gun," the victim said.

In that moment, a neighbor happened to pull up.

"I don't know what the outcome would have been if this guy didn't show up," his girlfriend said.

The couple says the suspect took off.

According to a police report that was taken four miles away in Akron, 22-year-old Jontae Alexander tried to rob a man on Rhodes Avenue, about an hour after the couple called for help.

But in the second case, the 27-year-old victim Alexander allegedly went after was also armed.

When police arrived, he told officers he shot Alexander, but before he died, Alexander shot back, hitting him in the arm and his side.

Akron police told 19 News they'd been working with Barberton police to determine if Alexander is the same man who robbed the couple.

Tuesday, the couple says detectives brought over pictures of Alexander and they showed him the hoodie he was wearing that night.

"Instantly both of us were like: that's the same hoodie," the first victims said. "We knew right then and there it was him."

They say police told them his name was Jontae Alexander.

19 News looked into his past. He has faced several drug and stolen property charges.

Police say as of right now no charges will be pressed against the man who shot Alexander.
Now, it's sad what happened to Alexander, but the sadder part is that he chose to live a life that led to him being shot in self-defense.
It's impossible to know what was going on in Alexander's head, whether he was on drugs or something else, but what is clear is that he was turning into a career criminal, and this kind of death is what happens very often to those who choose that wrong path in life.
What's also clear is that Alexander is one of the reasons that everyday citizens like you and me need to be able to keep the right to bear arms.