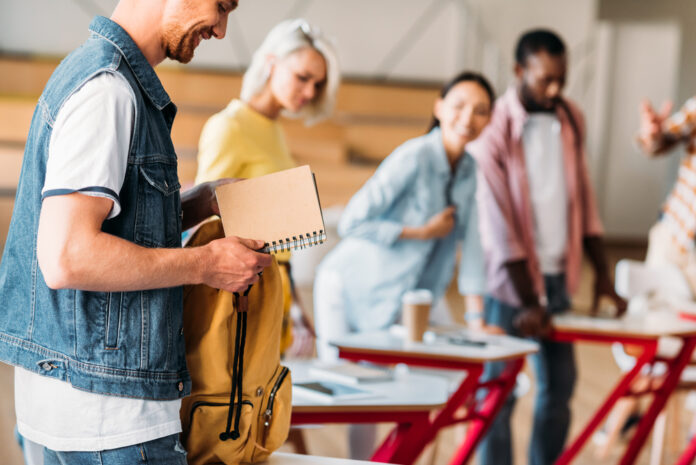 Anti-gunners everywhere freaked out when sensible pro-gun people suggested that law-abiding students and other citizens should be allowed to carry firearms on campus.
Anti-gunners just lost it. They swore up and down that school shootings would skyrocket, that gun violence on campus would run rampant, and that guns would suddenly become a huge problem on campus.
But is that what happened? Brad Polumbo gives us the truth:
The argument in favor of arbitrarily revoking the Second Amendment rights of college students, as is done in dozens of states, has ostensibly been rooted in safety concerns.

And it just got a lot weaker.

Two anti-gun professors wrote in the Washington Post that "campus-carry laws will invite tragedies on college campuses, not end them." Another liberal professor, writing for the New York Times, warned that "when there are more guns around, there is more risk – it's as simple as that."

The trouble with such predictions is that they tend to be tested as time goes by. And as it turns out, they simply weren't true. Students just aren't waging the gun battles that anti-gun activists expected. A new report from the College Fix looked into this narrative, and it came up empty.

When a reporter reached out to numerous universities that permit campus carry, "all of the schools that responded confirmed that they have seen no uptick in violence since their respective policies were put in place." Responding colleges included Emporia State University, Dixie State University, and Valdosta State University. Separately, the Texas Tribune has reported that after the Lone Star State implemented campus carry at four-year colleges state-wide, it resulted in "no sharp increase in violence or intimidation," and in fact, the following year was "quiet" and "uneventful."
That's right: "No uptick in violence." But you wouldn't know that if you only listen to anti-gunner politicians and the anti-gun mainstream media. Why? Because it doesn't fit their narrative.
So, if you want a regular dose of the truth when it comes to guns and their effect on the real world, keep reading this site.