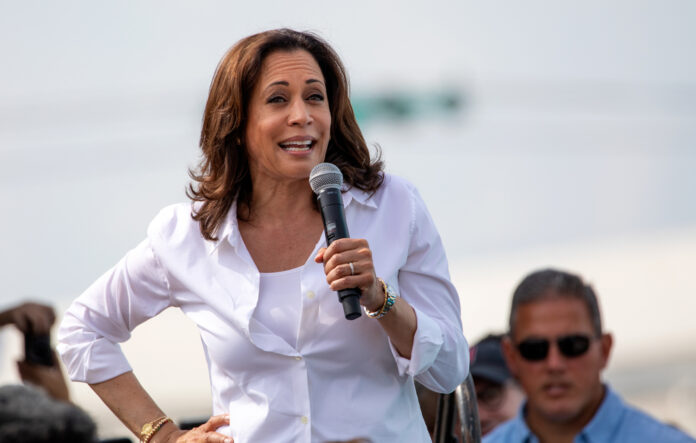 A recent statement by Kamala Harris shouldn't come as a surprise to anyone who is aware of her past.
See, Harris likes to present herself as a "woke" leftist and anti-gunner, but it looks like she'll say whatever she thinks will get her elected even though she's a complete hypocrite about it.
Her recent statement about gun ownership is a perfect example of this hypocrisy. Harris has been putting herself out there on the campaign trail as someone who wants to strip the entire country of our Second Amendment rights. She said that because she thought that it would get her elected, but, in this case, at least, she actually means to do it.
But that doesn't stop her from owning a firearm herself. It's another example of anti-gunner "guns for our protection, but not for you" hypocrisy. Kyung Lah writes,
Sen. Kamala Harris, whose stump speech includes impassioned calls for banning assault weapons and universal background checks, put it very simply: Yes, she owns a firearm.

"I am a gun owner, and I own a gun for probably the reason a lot of people do – for personal safety," the California Democrat said Thursday. "I was a career prosecutor."

The weight of that phrase was a reminder of the personal risk Harris has faced in her career in law enforcement, from being an Alameda County criminal prosecutor, San Francisco district attorney and California attorney general.

A Harris campaign aide said the weapon she owns is a handgun, which she keeps locked up, as a responsible gun owner. According to the aide, the handgun was purchased years ago.
Lah's CNN article quoted above immediately tries to go into spin mode to make it okay for Harris but not for little people like little people which is what we've come to expect from CNN and Harris both.
More typical anti-gunner hypocrisy.