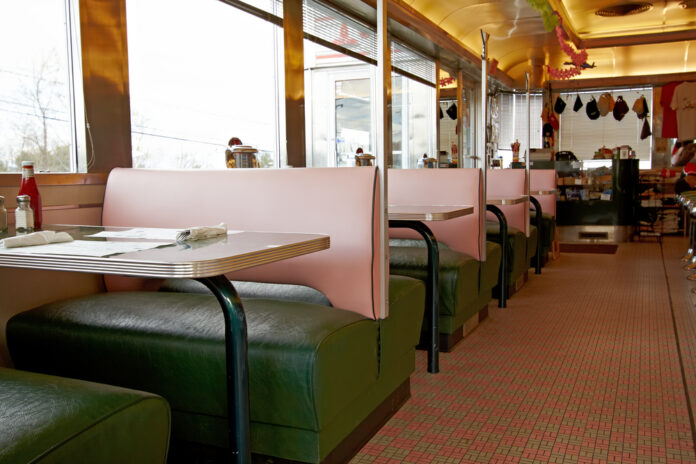 The Black Lives Matter (BLM) organization seems to have been everywhere over the last few years. Every "peaceful protest," every politically motivated assault on someone, every use of political violence in America over the last few years appears to have some connection to BLM.
So, it's not really a surprise that BLM protestors decided to invade a diner in Louisville, Kentucky. What was almost certainly a surprise to the BLM aggressors was the response. Jack Phillips writes,
A man was seen brandishing a firearm at Black Lives Matter protesters—some of whom appear armed—in Louisville, Kentucky.

Police spokeswoman Alicia Smiley told Fox News that "multiple armed protesters entered the restaurant property, which included outdoor dining space" at La Chasse, a restaurant located in the 1300 block of Bardstown Road.

A reporter with the Louisville Courier-Journal tweeted several photos and videos showing the confrontation. An older man with a blue shirt is seen holding a small, Derringer-like pistol.

"During the encounter both patrons and protesters brandished firearms," Smiley told Fox News. "This incident occurred after the arrests of southbound protesters in the area on the 1500 block of Bardstown Road. The arrests of that group were made after protesters repeatedly blocked the roadway despite officers giving multiple verbal requests for them to utilize the sidewalk."

The protesters were carrying signs that made reference to the officer-involved shooting of Breonna Taylor, whose death sparked protests in the city all of last year. They also had "Black Lives Matter" signs and shirts. Last week, the Department of Justice announced it would investigate Taylor's death even though Kentucky Attorney General Daniel Cameron last year cleared the officers in her death.
Look, whatever the circumstances around Breonna Taylor's death (and those details certainly aren't nearly as cut-and-dry as the mainstream media has been saying they are), there was no excuse for those BLM protesters to invade private property (the diner) and frighten people. If they actually looked at statistics around police shootings, they would see that the narrative that police target African-Americans for shootings is false.
And it should be no surprise to anyone that people are starting to fight back against those who want to turn society into a war zone for their own political gain. If groups like BLM and Antifa continue to attack American citizens, incidents of real violence could increase as people defend themselves.