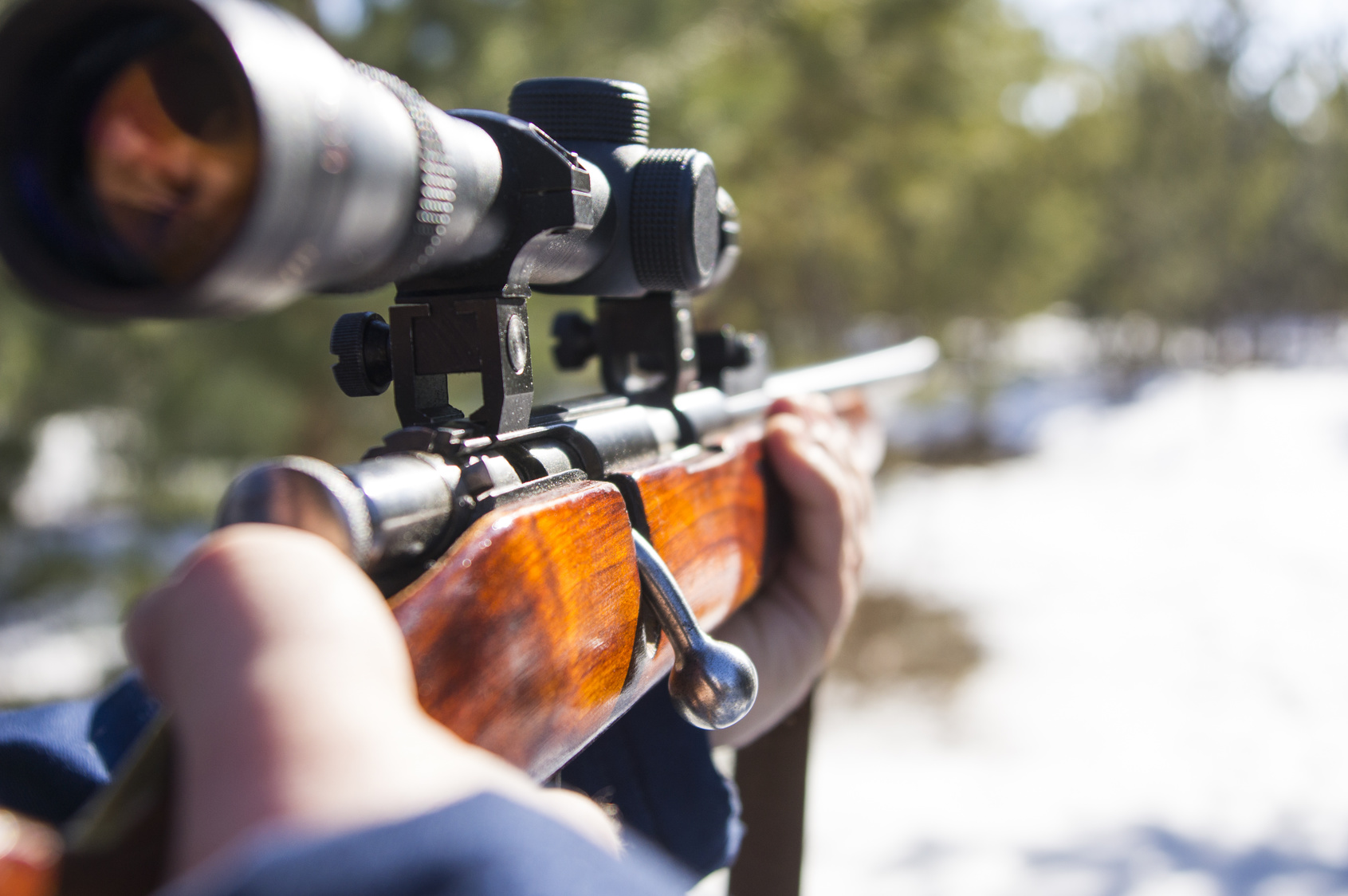 If you have a vested, long-term interest in the survival lifestyle, chances are you're holed up some place pretty far from civilization. Even if you're only a few degrees from suburbia, you do your best to stay as far away from urban life as possible.
That's a smart move, considering the risks that come along with living in a highly populated area. However, there are some risks that accompany the isolated homestead too, and you should be as prepared as possible to handle them.
Furthermore, these are the five self-defense rifles every remote outpost should have on-hand. The list comes curtesy of Off the Grid News:

1. The AR-15 in 5.56/223
Perhaps the most popular rifle in the U.S. is the AR-15. It was designed in 1960 by Armalite for the U.S. military and has remained in military use for six decades. For home defense purposes, I strongly recommend the shortest barrel length you can legally own. In some cases, this can be a SBR (short barreled rifle) registered with the National Firearms Branch of the Bureau of Alcohol, Tobacco and Firearms (ATF) for a $200 tax. SBRs have barrels less than 16 inches in length and can be as short as 7.5 inches. This makes the rifle more compact and maneuverable within the confines of the home.
2. The Kriss Vector
A California-based company builds a unique variety of carbines and pistols known as the KRISS Vector. This radical design eliminates felt recoil and is chambered in 9mm or 45 ACP. Those are pistol rounds but the longer barrels give these rifles significantly more velocity. Best of all, they take extended magazines designed for Glock pistols in the same caliber, so they work well for Glock shooters, too.
3. The FN PS90

This may seem like an odd choice, but this futuristic-looking firearm in its small 5.7mm cartridge was actually designed as a personal defense weapon and was used famously by the US Secret Service on president protection details. Compact with virtually no recoil, its bull pup-like design makes for a compact shooting platform. Having one of these converted to an SBR makes the weapon more desirable from a home defense standpoint.
4. The lever action carbine
Lever action rifles made by Winchester, Marlin, Rossi and several others chambered in one of the magnum handgun calibers such as 357 Magnum, 44 Magnum or 45 Colt make for a very effective and compact system for people who reside in areas where the ownership of semiautomatic rifles may be restricted or draw unwanted attention. Five to 10 rounds of a powerful revolver cartridge with the added ballistics of a longer barrel make these a primary fight-stopper. The late firearms guru, Colonel Jeff Cooper, used to refer to them as "Brooklyn Specials," as they were one of the few firearms not castigated outright in what he viewed as the liberal courtrooms of the Northeast.
5. The Ruger 10/22
You read that right. I have been a longtime advocate of the popular Ruger carbine in a self-defense role. With the right ammunition and the correct bullet placement, these rifles can fill a vital role in any self-defense arsenal. Low recoil, fast follow-up shots and superb accuracy make for one heck of a home defense rifle.
Accessories
It may be tempting to deck out a tactical rifle with all sorts of gizmos from red-dot sights to lasers, bipods and bayonets, but I suggest you keep it simple. More moving parts leads to more potential for something to fail, particularly if it is an accessory that the shooter comes to rely on more so than basic marksmanship.
The bare minimum I recommend is a mounted weapon light and a sling. Some shooters prefer a red-dot optic and if that makes you a better shooter, then go for it — particularly if you inhabit a substantial piece of property and might have to engage threats at a greater distance.
Do you have any additions to this list? We'd love to hear them, so drop your thoughts in the comments.