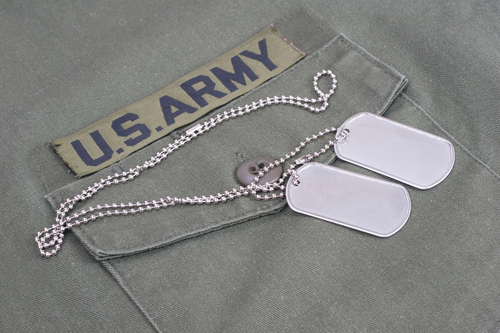 I don't know what your views are on the military, but, frankly, those views shouldn't change your opinion of what happened to a decorated military veteran. Why? Because, simply put, what happened to this veteran was wrong.
Here's the scenario: Imagine that you are a gun collector, and you find a rare rifle. So, you bought it. Forty years ago. But, the ATF decides to raid your home about it now. Never mind, that no one has ever seen it out of it's case. Never mind that they could advise you to remove the firing pin to make it legal to own this firearm. No, they raid your home today.
And it gets worse. Matt Agorist writes,
Because the raid and arrest came just two weeks after his wife died of cancer, agents also found her cannabis that she used as medicine. This was tacked on as another charge [against silver star recipient and former p.o.w. alfred pick].

This week, for having a rifle similar to the one he actually "defended your freedoms" with in Vietnam, Pick was sentenced to 87 months in prison by a judge. This, after he'd already spent the last year in a cage.

"He's a really remarkable man to be honest," said [pick's attorney ryne] Sandel. "I do think it's unfortunate for a gentleman like Alfred that's had such an outstanding life to have it mired at the age of 70 by this federal felony."

In the land of the free, you can be issued a rifle to kill people in foreign countries at the direction of American politicians. However, if you come home and purchase this same gun to display to your friends and family, you will be sentenced to die in prison. And we still have the audacity to call this "freedom."

"The man is a Silver Star winner, he saved lives, he took care of his wife, he's been in custody for a year, I would think that when a man turned 70 and is an American hero you don't destroy the rest of his life for one mistake," said [pick's friend mark] Shackelford.
What happened to Alfred Pick is simply ridiculous. There is no indication that he had any record of using violence to harm people or any indication of intent to injure people with his firearms, and he owned this particular rifle for 40 years.
Yet, our government threw him into prison after living an exemplary life for what was very likely a simple mistake. Why didn't they simply give him a warning and advise him how to make this particular piece of his gun collection legal?
I can't say. All I can say is that, from what we know of this case, it appears that this is a frightening and infuriating case of government overreach and abuse, and another example of the war against our 2nd Amendment rights.