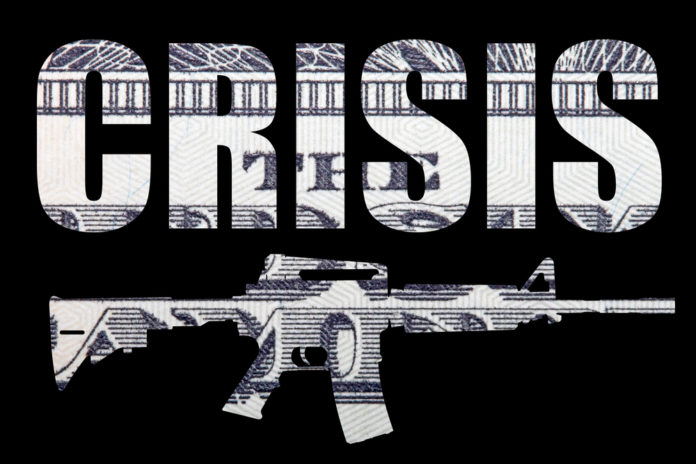 Mass shootings are terrible. No sane person would argue that they aren't. They are heinous things done by evil people, so I understand why anti-gunners get all worked up when shootings happen and why anti-gunners keep pushing for us to do something right after a mass shooting occurs.
But we don't need to do anything right after a mass shooting.
Now, before you freak out and think that I want to promote mass shootings, I'm going to tell you do something counter-intuitive when these emotionally charged situation occur: act rationally.
This means that you need to take a minute and think about the proposals that people put on the table after a mass shooting occurs and think about the long-term effects of those suggestions. Simply put, they almost invariably make the situation worse. Why? A writer going by DParker gives us some of the reasons why anti-gunner proposals don't work.
One of the primary reasons that Parker gives for anti-gun policy failure is simply that "Liberty Control does not work. It only makes things worse… far worse." Parker writes,
Liberty Control (or as it's referred to by its misnomer: Gun control) has to be one of the original inspirations for the definition of insanity as doing the same thing over and over and expecting a different result. It's very much like socialism, its ideological brethren in that it will never work as advertised.

It's really a world-wide phenomena of failure in that it's non-functionality can be found everywhere from Chicago and Washington D.C. to Venezuela. In point of fact, IF it did work somewhere the Left and the media (but we repeat ourselves) would talk about it 24/7. It only serves to disarm the innocent and empower criminals and the government.
So, in that light, it should be no surprise that most mass shootings occur in what Parker calls "Liberty Free" zones (i.e. gun free zones). Why isn't that a surprise? Because mass shooters want to injure and kill as many people as possible which means that they are going to target a location where people are least likely to shoot back. Surprise! That just happens to be where law-abiding citizens won't be carrying firearms because they are gun free zones!
It really doesn't take any great intelligence to understand this, just an understanding that evil people don't follow the rules.
Other reasons that Parker gives to not do anything after a mass shooting include that punishing all gun owners for the evil of a tiny number is "profoundly unfair," and, with 120 million innocent gun owners in America, if owning guns were really a problem, we'd already know about it.
Never mind the fact that gun violence is decreasing (with the possible exception of gun free zones like Detroit and Baltimore), and emotions, such as fear, are not a valid reason to steal rights.
Really, it all comes down to anti-gunners using people's fear to push for gun confiscation (that is the end goal). Gun confiscation, historically speaking, has always ended up with more people murdered than when guns were legal in the same culture. But knowing that would mean that an anti-gunner would have actually had to study the facts of history instead of revisionist drivel.
The simple facts remains, the most important thing that we can do when a mass shooting occurs is nothing. The only other rational argument is to buy more guns and ammo so that we can shoot back when some nutcase opens fire. Nothing else make sense.