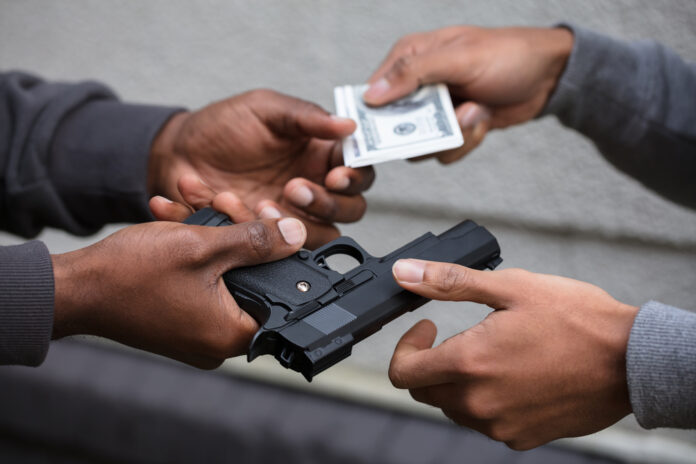 It's a rare situation when someone in the mainstream media has the courage to ask (or makes the mistake of asking) a non criminal gun owner about the reality of guns and violence. Which makes sense. If you're pushing an agenda, you don't want opposing viewpoints actually being discussed. In fact, you don't want people to even know about the other viewpoint.
But ask gun owners a question about gun control is exactly what an MSNBC host did recently, and he was probably surprised by the response: they laughed. Peer Hasson gives us the details:
A panel of gun owners laughed in the face of MSNBC host Ali Velshi when he asked what they thought of gun buyback proposals from Democratic politicians.

"Let me ask you about a proposal floated out there by a presidential candidate, or more, about gun buybacks. Who thinks that is a good idea?" Velshi asked. Several panelists immediately burst into laughter, while another mocked the question, joking: "I want mine for a million bucks, so if they're willing to pay me that."

Several members of the panel raised their hands when asked if Democratic gun control proposals would affect their vote in the 2020 election. Three panelists answered yes when asked if the gun issue would "most determine who you would vote for." 

"Oh yeah, yeah," answered one voter, a black American man. "Don't mess with my rights to protect my family by trying to take away my firearms."
You can watch the less than two minute video here:
That's pretty clear. Gun owners are passionate about owning guns, but, as one of the panelists made clear, it's not because gun owners are seeking violence or want to hurt people. No, gun owners want to be able to protect their families, and gun control laws hinder that ability.
These people get it. We need to continue to fight to keep our 2nd Amendment rights.