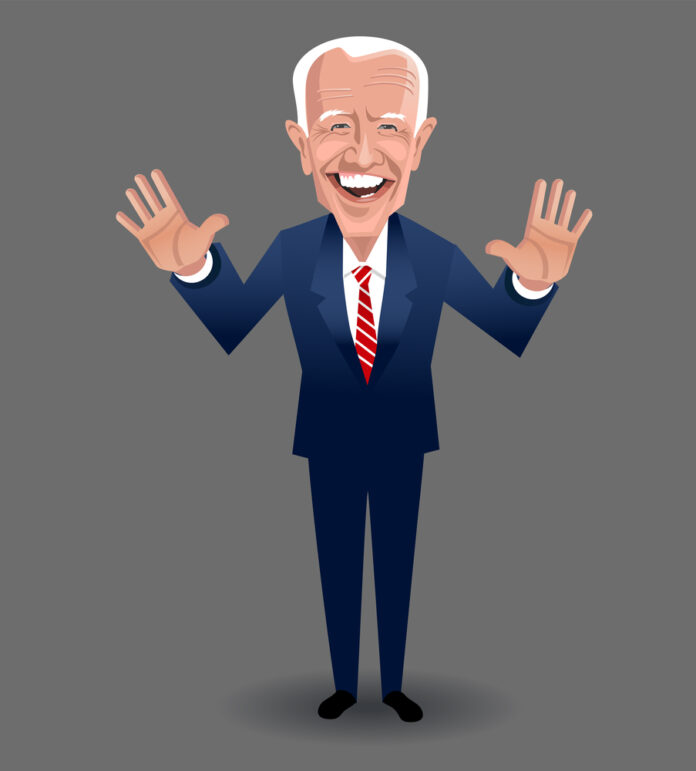 I can see the shock on your face on reading the question above. No, really, I can. Anybody who reads it is going to be shocked at the possibility that gun owners may want to thank Joe Biden for anything at all, and I agree with you in general. But I'll still suggest that some gun owners may want to actually thank Joe Biden.
Why? Because Joe Biden has bought an amazing number of Americans brand new firearms both with the latest rounds of "stimulus" checks that were sent out and with the concern over banning firearms that Biden's election and actions has caused. Jonathan Davis apparently agrees with me, too. Davis writes,
There are a lot of ironies when it comes to increased Democrat calls for more gun control — which always happens when they are in power — and corresponding record increases in gun sales, but this one might just be the granddaddy of them all.

As reported by "Washington Secrets" columnist Paul Bedard, gun sales hit another record in February as Joe Biden and congressional Democrats once again ramped up calls for new gun control measures, politically exploiting, as they always do, a series of tragic mass shootings.
Davis continues:
Here's the irony: Gun sellers say that many buyers are using their $1,400 COVID stimulus checks to buy new firearms, and in particular, AR-15s.
To clarify, in case you aren't familiar with the term "irony," Merriam-Webster defines the word to mean: "incongruity between the actual result of a sequence of events and the normal or expected result." The irony here is that Biden is pushing gun control, and his efforts are actually increasing the number of guns in the hands of Americans.
So, as bizarre as it may seem, many gun owners have Joe Biden to thank for the purchase of their first (or second, or third) AR-15. Or other firearm for that matter, and while we can debate whether the stimulus checks are a good thing, I think that we can agree that more firearms in the hands of Americans is definitely a good thing.