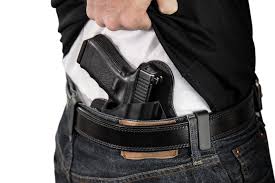 A robber armed with an AK-47 targeted, of all places, a waffle house in Texas.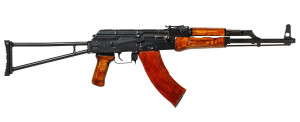 According to police, the suspect went inside and robbed customers and also the restaurant.
But thanks to our 2nd Amendment, one customer who was legally carrying a concealed weapon wasn't having any of it … and followed the man outside.
From TheBlaze.com:
After Cooper exited the restaurant, a customer followed Cooper into the parking lot and called out to him. Cooper reportedly turned around and pointed the rifle at the customer, but the customer pulled out his own gun and shot Cooper several times, KXAS-TV reported.
The station reported the armed customer wanted to protect his wife, who was on her way to the restaurant.
Cooper was taken to a nearby hospital where he was on life support. The customer who shot him was not arrested.
Since this responsible gun owner didn't "waffle" when confronted with a situation that he protect himself and his wife … we have a light in a dark situation.
The robber was, well, not so responsible.  Shouldn't the liberal gun laws we already have in place have prevented him from getting an AK-47 in the first place?
Oh, that's right, criminals don't care too much about gun legislation.  So more of the same won't make guns go away … they just make the situation worse.