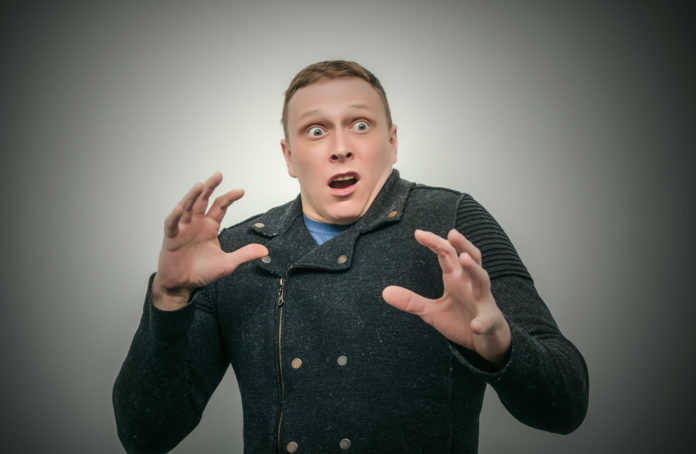 Sometimes you see people do things and you wonder if they are crazy or stupid or just really confident in what they believe. This is one of those situations.
If you are a manufacturer of body armor, you obviously want to make sure that your product works. You would want to test your product in a controlled environment. Shoot it with a variety of firearms. Probably do other kinds of testing to make sure that it as the highest quality prouduct that you can produce.
But, then, you have to find a way to sell the product. When you have a product that people feel like they need but no one hopes to ever use, that can be hard to sell. After all, you can't exactly tell them, "Take it home, have your friend shoot you a few times, and then you'll know how good this armor really is."
I don't know anyone who is going to jump at that suggestion.
So, the director of a Ukrainian company called UARM decided to take that offer for you. That's right, he took a bullet for you. Literally. See it here:
Here is the situation from another camera angle:
A writer going by Hrachya H speculates that the rifle used in the video "was probably chambered in 7.62x39mm."
I think you would agree with me that this guy is either crazy or really believes in his product (I suppose that stupid is an option, too, but, as the director of the company, I doubt he's stupid.). Still, I don't think that I would ever want to be put into that situation.
Scary.
As Hrachya H says, there are too many things that could go wrong in this situation, and that makes this a violation of all kinds of rules of firearm safety.
On the other hand, if you can get past that, this may be the company to buy your armor from.