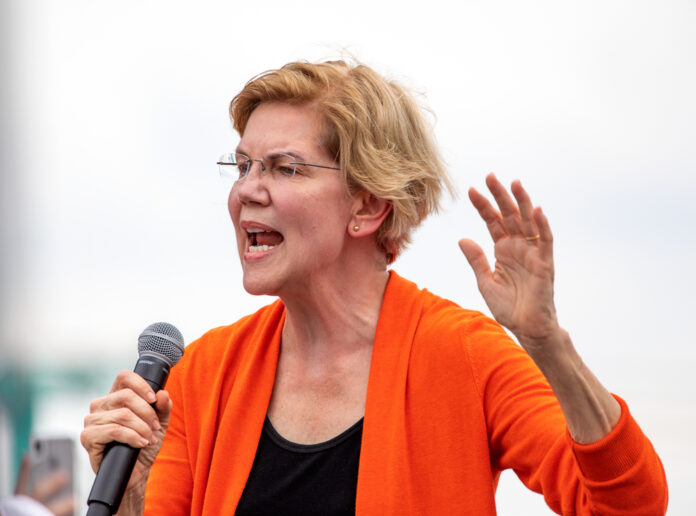 Clueless. That is what every single piece of gun control legislation ever proposed is: clueless. It denies reality, and, typically, doesn't even address the underlying issue. Or sometimes doesn't even affect the organizations that the salespeople… er… politicians proposing them are using to sell the legislation to people.
Take Elizabeth Warren's proposed lobbying tax (You can read more about that here). The short summary of her proposal is that she wants to tax the NRA for lobbying for gun rights. The problem? Her lobbying tax wouldn't affect the NRA at all. Naomi Lin writes,
Elizabeth Warren's proposed crackdown on the National Rifle Association's influence in Washington, D.C., has a loophole.

The Massachusetts senator is a longtime critic of lobbying and money in politics, turning her desire for "big, structural change" to "level the playing field" into a rallying cry as she campaigns for the 2020 Democratic presidential nomination. And Warren, 70, often uses the NRA as an example in her pitch to primary voters.
The problem is that the NRA is a 501(c)(4) organization which is an organization which has the purpose of promoting "social welfare." Other 501(c)(4) organizations include things like volunteer fire departments.
Warren's proposal focuses on other groups such as for-profit companies who are lobbying government and, therefore, doesn't apply to the NRA as they are a not-for-profit organization promoting social welfare.
Now, is Warren stupid? I'll let you answer that question for yourself. What seems clear, though, is that she is ignorant about what she is proposing and about who she is dealing with. This makes her appear to be a very ineffective potential President of the United States. Just like she is an ineffective current U.S. Senator.
Frankly, Warren's legislative screw-up is hilarious, and we should be telling everyone how clueless and deceptive that she is (trying to sell people on something to solve a "problem" that the "solution" doesn't even address). If she is the best candidate that anti-gunners have to offer, then it seems likely that Trump has a slam dunk win coming up in the 2020 election.